Schedule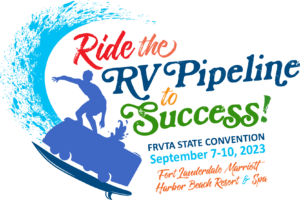 Thursday, September 7, 2023
Noon – 5 PM Registration Opens
Get your convention credentials and find out all the Tiki Tips for enjoying your days to come.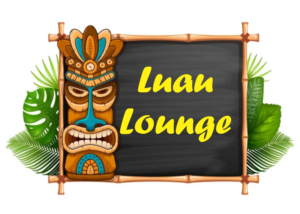 1 pm – 5 pm "Luau Lounge" Hospitality Room, Ste #1155
Sponsored by Wells Fargo
5 pm – 7 pm "Aloha" Welcoming Reception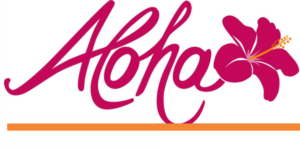 Limbo you're way to meeting new friends and reconnecting with old ones in this fun environment. Enjoy a variety of food and drinks to put you in a tropical mood.
Reception Sponsored by Grand Design & NTP Stag
Entertainment Sponsored by Airstream, Thor Motor Coach & Region 7
7:30 pm – Midnight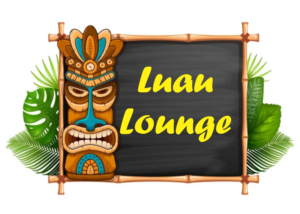 "Luau Lounge" Hospitality Room, Ste #1155
Sponsored by Wells Fargo
Friday, September 8, 2023
7:00 am – 11:00 am Full Buffet Breakfast
Sponsored by Region 3
7:30 am- Noon Registration Open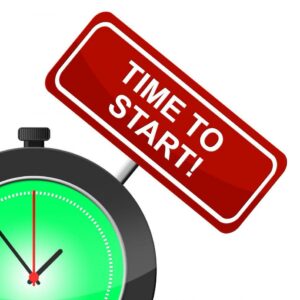 8:00 am General Session
"Be on Time" Bonus (win cash prizes)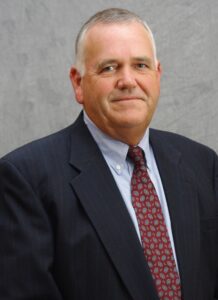 8:05 am  Dave Kelly, Executive Director
Dave was the Marketing Director for 31 years before accepting the Executive Director position 4 years ago.
He will walk us through the convention agenda.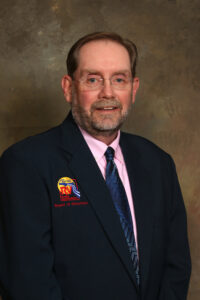 8:15 AM  Ken Loyd, FRVTA President
Ken Loyd is General Manager of Keystone Heights RV Resort and is the President of the Board of Directors.
8:20 am Awarding of Sponsor Plaques
Please join us in thanking all of our sponsors that contribute to make this convention possible.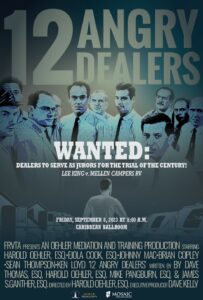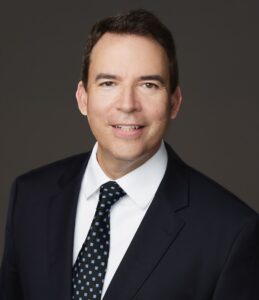 8:30 am Trail & How to Stay Out of Court
Presented by Harold Oehler, Oehler Mediation
The FRVTA, and emcee Harold Oehler, will take this year's convention attendees into the courtroom during the trial of a consumer's lawsuit against an RV dealer and manufacturer. Lee King is suing Mellen Campers RV and its manufacturer, Colossal, claiming alleged defects in his motor home.  The audience to this "Trial of the Century" will serve as jurors and decide the case.
This mock trial will train RV dealers on industry best practices that will allow dealers to 1. prevent customer complaints from turning into lawsuits, 2. recover their customers and 3. encourage the manufacturer to pay for the dealer's defense and protect the dealer from judgment. This training covers practical techniques that the dealer's front-line service employees can use every day.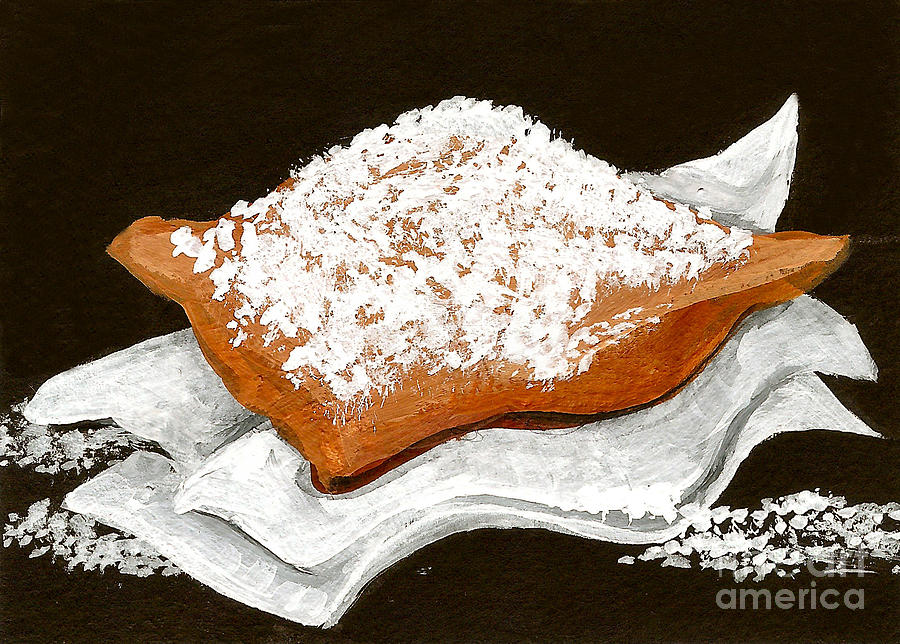 10:30 am Enjoy fresh Beignets and Cinnamon Rolls

Sponsored by Region 1
10:45 am  Industry Update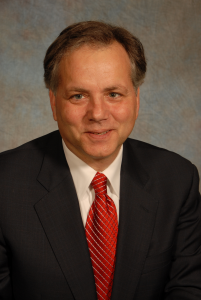 RVDA Update: Fixed Operations Training Opportunities
Presented by Phil Ingrassia, President RVDA
RV Dealers Association President Phil Ingrassia will provide a quick overview of the status of the RV market based on monthly dealer surveys.  He will also cover the association's strategic priorities, including legislation, industry efforts to reduce Repair Event Cycle Time (RECT), and fixed operations training opportunities for service, parts, and warranty management professionals available through the Mike Molino RV Learning Center.
Phil Ingrassia is the President of the RV Dealers Association (RVDA). RVDA is the national association representing the interests of RV dealers, rental companies, and RV aftermarket stores. Ingrassia is the past chair of the Outdoor Recreation Roundtable and is a member of the organization's board of directors. Ingrassia earned the Certified Association Executive (CAE) designation from the American Society of Association Executives. He also received the Joan Barone Shorenstein Congressional Fellowship from the American Political Science Association.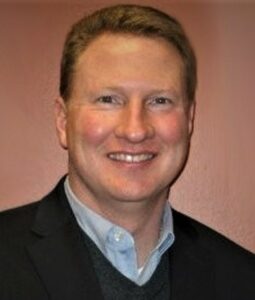 RV Technical Institute and the launch of Level 3 in the RV Technician Career Path
Presented by Curt Hemmeler, Executive Director RVIA
Curt Hemmeler has been with the RV Industry Association for over four years, serving as the Executive Director of the RV Technical Institute, the gold standard of RV Service Technician training in North America. In addition, Hemmeler is the Senior Vice President of the RV industry's self-regulatory program and manages all of Elkhart's RV Industry Association operations. Prior to joining the RV industry, he spent over 25 years in executive leadership roles in technical education and training, for schools such as WyoTech, DeVry, and Kaplan (Purdue) Universities and Institutes. Hemmeler also proudly served in the United States Air Force and Ohio Air National Guard for 14 years as an Aerospace Ground Equipment Engineer and later a Logistics officer. Hemmeler resides in Columbus Ohio with his wife Tracey and their two dogs Bentley and Jessie.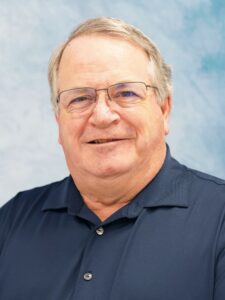 RV Industry Trends
Presented by Michael Ochs, Director of Government Affairs RVIA
Michael Ochs is the director of government affairs for the RV Industry Association, a national trade association which represents motor home, travel trailer, truck camper and Park Model RV manufacturers and their component and aftermarket suppliers. Mike heads up the State Government Affairs team, leading RVIA's efforts on state legislative and regulatory issues, working closely with government officials, legislators and other affiliated trade association staff.
Mike will talk about some recent RV industry trends and economic indicators, including a better relationship with the campground industry, and will highlight some recent research and GoRVing demographic information.
We hope you enjoy your afternoon with one of these great activities
or simply enjoy the beautiful beach and pool!

1 pm – 5 pm  "Maui Wowi" Golf Outing
Lunch will be served.
Sponsored by Region 7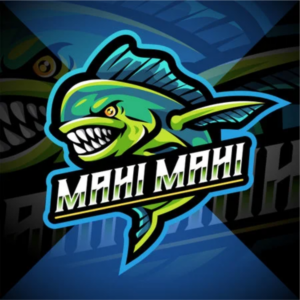 1 pm – 4 pm "Mahi Mahi Fishy Fishy" Fishing Trip.  Try your laki (luck) by casting your line from this chartered fishing boat. Don't worry – you won't have to catch your lunch, we'll supply that for you.
Sponsored by Jayco
3 pm – 6 pm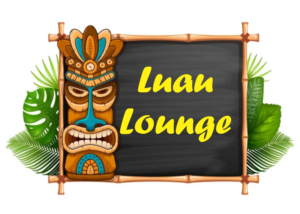 "Luau Lounge" Hospitality Room
Sponsored by Well Fargo
7:00 pm  "Shake Your Coconuts" Costume Party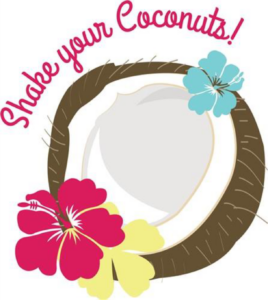 It's time to put a flower in your hair and flaps on your feet. The rhythms will surly make you join the leʻaleʻa (fun) on the dance floor.  Ohana (family) friendly event with DJ, games, prizes and a delicious buffet make for an exciting evening.
Costume Contest Sponsored by Williams & Stazzone
Souvenir Photos Sponsored by Keller Marine
Cocktails Sponsored by M&T Bank
Entertainment Sponsored by NTPStag & Oseman Insurance Agency
Dinner Buffet Sponsored by Region 6
10 pm – Midnight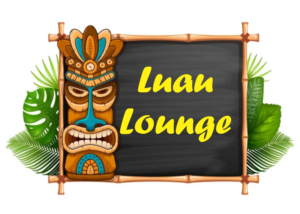 "Luau Lounge" Hospitality Room
Sponsored by Wells Fargo
Saturday, September 9, 2023
7:00 am – 11:00 am Full Buffet Breakfast
Sponsored by Newmar
7:30 am- Noon Registration Open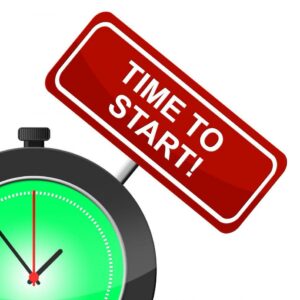 8:30 am General Session
Dave Kelly will give a brief description of the Break-Out Sessions
"Be on Time" Bonus (win cash prizes)
8:45 am – 12:30 pm Break-out Sessions begin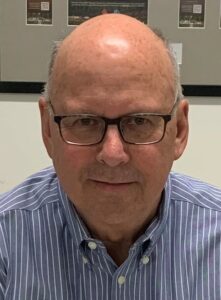 Orlando Meeting Room 10:00 am & Clearwater Meeting Room 11:15 am
A Dealers Guide to Repair Event Cycle Time (RECT)
Presented by Garry Enyart, RV Industry Consultant
Following several years of record RV sales, getting service customers back on the road quickly is one of the industry's top priorities. Join Past RVIA Chairman Garry Enyart and other industry experts for a special workshop focusing on important Repair Event Cycle Time (RECT) initiatives spearheaded by RVDA and RVIA's RV Industry Service Support Coalition.  In this interactive presentation, Garry and guest panelists will discuss:
Current and future manufacturer and supplier service support programs for dealers.
Repair order writing and other best practices in the service and parts departments that dealers and fixed operations professionals can use immediately to improve their internal RECT.
Dealer management software RECT reporting and how these reports can improve service efficiency.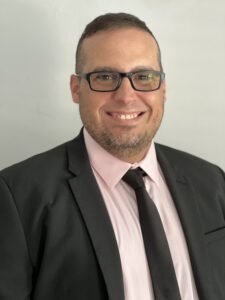 Clearwater Meeting Room 8:45 am & 10:00 am
Cyber Security for Business
Presented by Adrian Pascual, Guide Post Security
Endpoint security is of paramount importance in today's interconnected digital landscape, as it focuses on safeguarding the entry points to a network, such as devices, computers, and servers. These endpoints serve as the frontline defense against a multitude of cyber threats, including malware, ransomware, phishing attacks, and unauthorized access attempts. By implementing robust endpoint security measures, organizations can ensure the confidentiality, integrity, and availability of their sensitive data, prevent data breaches, and maintain the trust of their customers and stakeholders. As remote work and the proliferation of IoT devices continue to expand the attack surface, a comprehensive endpoint security strategy becomes not only crucial for preventing cyber incidents but also for maintaining the overall resilience and operational continuity of modern digital environments."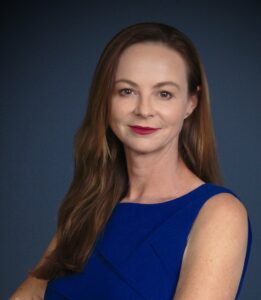 Tallahassee Meeting Room 8:45 am & 10:00 am
Consumer Demand letters –
How to handle the gauntlet of customer complaints.
Presented by Ejola Cook, Cook Consulting
You received a letter from a lawyer, now what? Learn your rights, obligations, and best practices for responding to consumer demands and complaints. Putting some simple steps in place, can save you time and money on the long run. We will review the Florida Chapter 501 Unfair and Deceptive Trade Practices, Implied Warranties in Florida, and new consumer complaints currently circulating.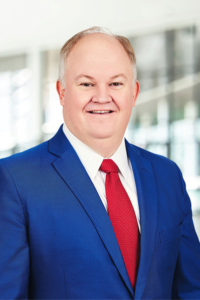 Jacksonville Meeting Room 10:00 am & 11:15 am
The Nuts & Bolts of Florida Tax
Presented by H. French Brown, Dean, Mead & Dunbar
Minimize tax liabilities and reduce risks associated with a Department of Revenue audit.  Learn about tax provisions and exemptions specific to the RV and campground industries.  Protect your bottom line.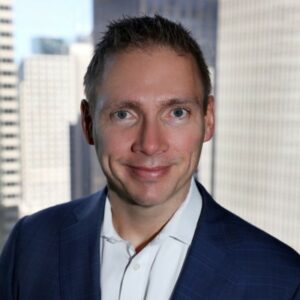 Tallahassee Meeting Room 11:15 am
Passing the Keys (Succession Planning is Critical)
Presented by Brad Stanek, CFP, Morgan Stanley Wealth Management
Did you know that 66% of family businesses failed to make it out of the second generation?  This is because many dealers only go through a sale or succession planning one time and are not entirely clear on the process and how to prepare so the next generation has the resources to be successful.
Join Brad Stanek of Morgan Stanley who's helped over 100 RV dealers navigate succession issues, for this special workshop that will cover:
How to avoid the most common challenges in ownership succession
Steps owners can take immediately if this is a pending issue for the dealership
A case study on how a family dealership transitioned successfully from one generation to the next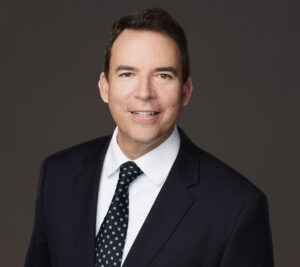 Orlando Meeting Room 8:45 am & 11:15 am
Recap of Trial & How to Stay Out of Court
Presented by Harold Oehler, Oehler Mediation
The key to eliminating consumer lawsuits early and inexpensively, and retaining your customer, is to have solid procedures in place to resolve customer issues efficiently and inexpensively. This one-hour session will provide dealers with the tools they need to conduct the perfect vehicle inspection and mediation to eliminate lawsuits quickly and provide the dealer the best opportunity to retain their customer. Harold Oehler, who is a DeMars RV Program Mediator and the former General Counsel of Lazydays, will share more than 30 years of experience as an attorney defending RV and automobile dealerships. The tips Harold will share may be used immediately by your dealership to prevent litigation and improve customer satisfaction.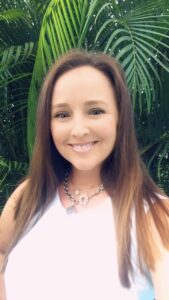 Jacksonville Meeting Room 8:45 am
Riding the Waves of Social Media
Presented by Traeanne Reynolds, Greentree Consulting
Ecommerce sales continue to grow and mobile price checking threatens profit margins for retailers. Many brick-and-mortar stores are struggling to grow their customer base and remain competitive in the digital marketplace. In this presentation, you will learn how to navigate the waves of digital and social media to find the ideal platforms for your business as well as critical social strategies to make sure that your business survives and thrives.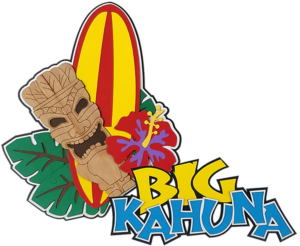 12:30 pm – 1:45 pm "The Big Kahuna" Game Show Luncheon
This is an audience participation event everyone will enjoy. Silly games and great prizes abound with some surprises thrown in for fun!
Sponsored by Forest River
1:45 pm – 2:30 pm Awarding of Regional plaques 
6:30 pm – 7:30 pm The "Mahalo" Reception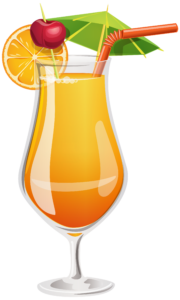 This semi-formal event caps off our convention where networking and laughter are our prime goals. Have a cocktail or two and be ready for the end of the Silent Auction – your chance to win some wonderful items and help the Florida RV Political Campaign Fund. All Silent Auction bidding will be handled on-line or through your phones. Bidding will end at 7:20 pm.
Sponsored by Brown & Brown Insurance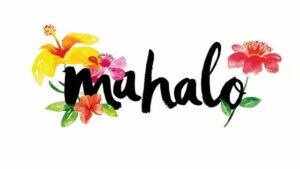 7:30 pm – 10:30 pm The "Mahalo" Awards Banquet
Enjoy entertainment and dinner while we welcome our new Board members and announce the winners of the raffle and the Silent Auction.
Entertainment Sponsored by Forest River
Dinner Sponsored by Bank of America
10 pm – Midnight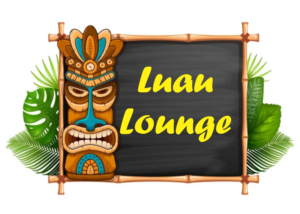 Hospitality Room
Sponsored by Well Fargo
Sunday, September 10, 2023
Check-out and please travel home safe!  We'll see you next year!!
September 5 – 8, 2024
Renaissance @ SeaWorld, Orlando