Join
Become a FRVTA Member Today!

We are always looking for new relationships in the industry!
Membership Classification and Annual Dues
RV Dealer (Florida Only)                     $225.00*
RV Manufacturer                                  $325.00*
Finance/Insurance                               $275.00*
Campground /Resort                          $225.00*
Service/Supplier                                   $225.00*
FRVTA Membership Application forms
Member Pledge
Designated Signer Authorization Form
Credit Card Transaction Form
BY LAWS
Member Benefit Brochure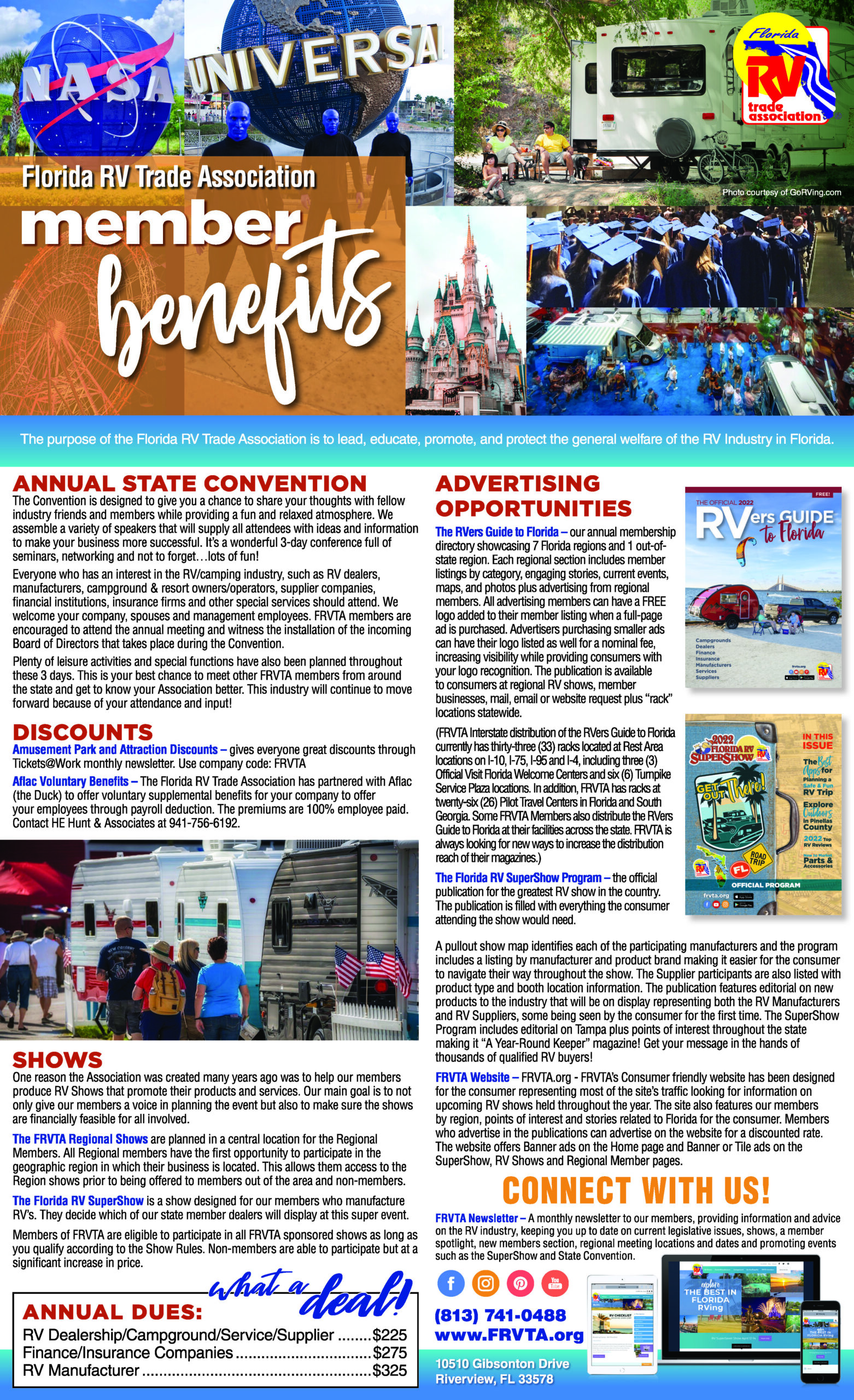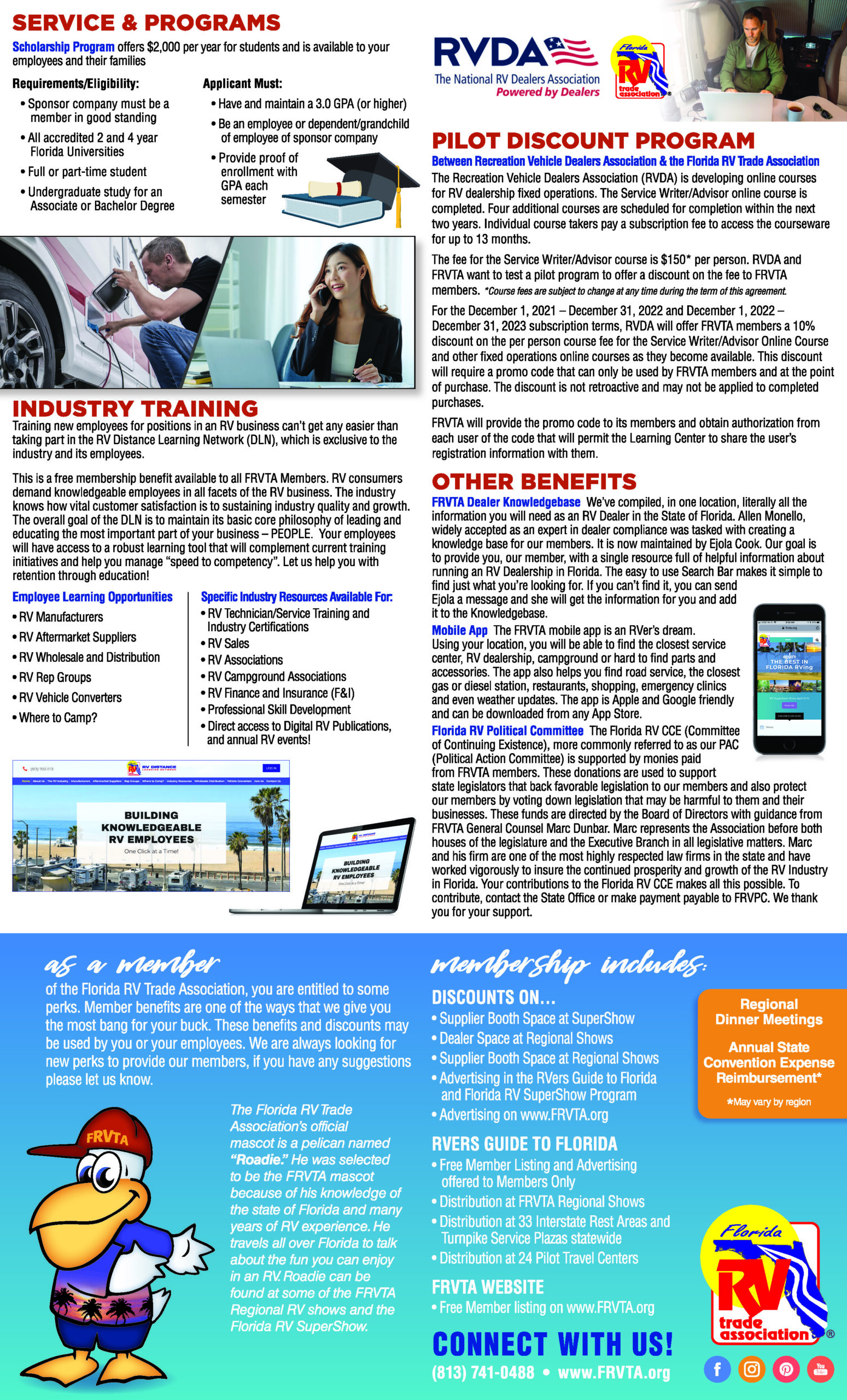 Feel free to contact our State Office should you have any questions.
*Note: Membership dues include an optional $75.00 contribution for the benefit and support to the Florida RV Political Committee (FRVPC)