1st Class RV Adventures Preparing for the Supershow
Did you know that over 74,000 people attended the Florida RV Supershow in 2019?
This RV show is celebrating its 35 year anniversary this year. Whether you are in the market to upgrade your RV, purchase a new RV or just learn more about RVs you don't want to miss this show! It will be held on January 15-19th, 2020.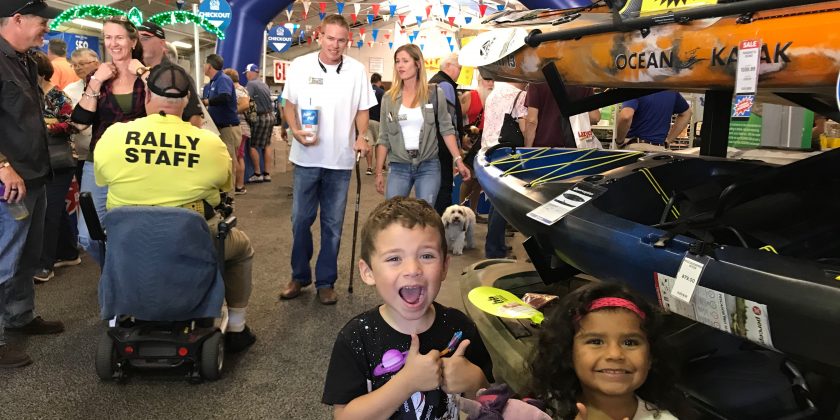 Feeling a bit intimidated because of how large this show is? Don't worry we got your back we have been there before and will help you feel better prepared and trust me it's a show that when you are prepared you will enjoy it.
Preparing for the Supershow
Tickets
First, I recommend buying your tickets in advance. They are $12.00 for everyone aged 16 & older. This year you buy one day get one day free which is a nice perk because it's such a large show (26 acres large to be exact) that one day just isn't enough.
They do have a few discounts available:
$2.00 off for Seniors on Wednesday
$2.00 off for First Responders every day of the show
If you decide to not buy your tickets ahead of time you are able to purchase them at the event at the main entrance. They accept cash or credit for ticket purchases.
Parking 
Parking is charged by the Florida State Fairgrounds and they charge $8 per car and $14 per RV. Keep in mind they don't allow vehicles to exit and renter. Also please note that parking fees are cash only.
If you are coming in your RV PLEASE make sure you go to the right entrance. We made the mistake of following the bright signs last year which brought us to the car entrance and had to back up and hold traffic. It was a mess, to say the least. Make sure you enter off of US HWY 301 South Parking Gate. 
Camping at the Event 
Camping is allowed at the fairgrounds and it is $20 per night. This is paid at the same place you purchase the tickets in person by the front gate. Keep in mind this is cash only as well. The $20 per night is in addition to the $14 RV parking fee paid at the front when you first arrive.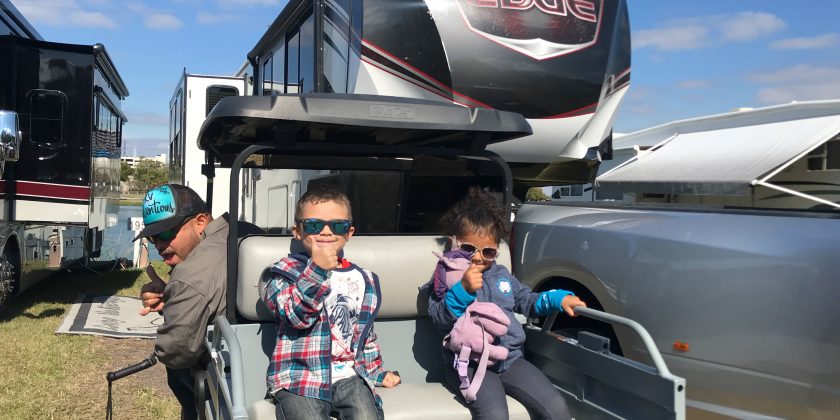 They don't accept reservations and there are no services offered. This means you have to come prepared to boondock also known as dry camping. Make sure you have your tanks full of water and black and gray water tanks empty before arriving.
From our experience last year as you pull into the fairgrounds you are parked rather quickly be the parking attendants so you have to be ready to pull in. There is no designated area for those staying overnight everyone is parked as they come in. Our neighbors the two nights we were there were very friendly and nice so that was a bonus.
Once you park and you head to the admission window you can buy your overnight parking permit. You are allowed to stay for any number of nights during the show. Once you purchase your permit you will display it on your RV window or if you have a towable like us you can just place it in your front door window.
Trust me they don't play around about these Florida State Fair Authority employees monitor the parking lot every night and will issue a parking permit at that time if you haven't purchased one.  Make sure you ask them to show their Fair Authority Photo ID before paying them the cash.
If you would rather camp nearby with hookups you can check out Camp Florida for RV parks in the area.
Plan Your Show Route
This show is so large you will want to plan ahead of time. There are over 450 vendor booths and more than 1550 RVs so trust me you will want to take a look at the maps available ahead of time.
We personally have our app downloaded and our map downloaded which you can print also. If you want to print your own map ahead of time as we did CLICK HERE.
Something that is super neat too is you can check out their interactive map on the site! They even have a super thorough video showing how to find and use the interactive map.
Pets
Fur babies are welcome and last year I saw more fur babies than kids so yes they are very welcomed. They just have to be on a leash and mild-tempered. Of course, you want to make sure you clean up after your pets.
Have Fun!
We went with our family of four last year and had a blast. There is so much to see and do at the end of the day have fun! We enjoyed every minute of it from checking out the RVs and talking to the manufacturers not to mention all the entertainment they have.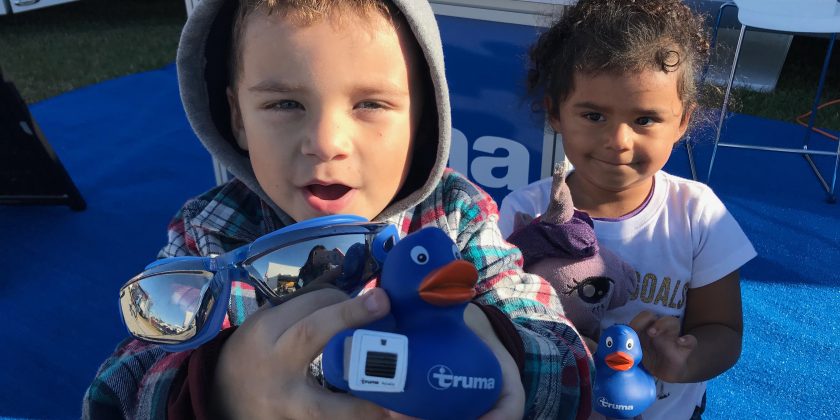 They had a one-man show who was super talented and walked the entire show singing with his "puppy," entertaining pirates, an armadillo, this is just to name a few!
We seriously had a blast and we know you will too! Let us know if our Preparing for the Supershow tips helped your adventure this year at the Supershow!
Who is 1st Class RV Adventures?
June 2016 Luis and Sandra decided to buy an RV and travel the country with their two little ones who were 1 & 3 when they began their journey.  Sandra had been working online for the previous 3 years and realized that she did not have to be tied down to a house to work after a last-minute weekend trip with Luis's parents in their Class C to a local KOA in Florida.  That weekend Sandra was able to work from the comfort of the pool and the great outdoors with no problem and it was that moment Luis and Sandra realized they could travel full time with the kids if they had their own RV.  Their lease in downtown Orlando was on a month to month basis so they were not tied down to a home and Luis's work contracts had just ended.  After they started raising their two little ones they were just not vacationing as much as they used to and really missed it because traveling was a huge part of their relationship before kids.  Getting an RV and traveling made sense to them because they could still travel with the kids and it wouldn't be a huge hassle since they would have everything with them! Traveling to the Grand Canyon and California suddenly seemed possible even with toddlers!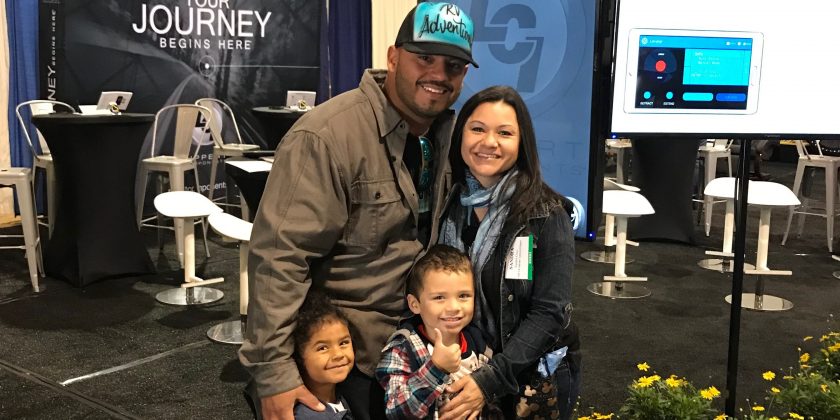 At the time they had no idea so many people were full-time RV traveling and they barely gave themselves time to research because they had to give a 4 weeks notice where they were renting to not pay the next months rent; so they literally were out of their sticks and bricks home within 4 weeks! They did multiple garage sales, donations and a whole lot of purging to move from over 2,000 sq ft to a little under 300 sq ft! During the transition, they realized how many of their friends and family were intrigued by their decision although they thought it was crazy it was still fascinating to them.  They decided to start a blog and share their lives via Facebook live at the time and that is where 1st Class RV Adventures was born (it is a spin-off Luis's last name).  They realized that they were fulfilled by inspiring others to live out whatever their definition of freedom was just by living their own definition of freedom.  Now their mission is to continue inspiring others to live life on their terms as they collect experiences…
NOT junk!
If you are interested in reading more about Luis and Sandra's travels, visit them on their website, facebook, or YouTube page.