Alexander Springs Recreation Area
Travelers are able to get out to more and more vacation destinations this year, and RVers are thankful for the opportunity to get back out to doing what they enjoy doing again. RV camping should rebound in big numbers this summer and fall, and if you are one of those travelers interested in a beautiful park in Florida to visit this season, Alexander Springs Recreation Area may be just what you're looking for.
The Alexander Springs Recreation Area is one of only 27 first-magnitude springs in Florida. Located in the Ocala National Forest (ONF), this recreation area, surrounded by a floodplain forest of cabbage palms, sweetgum, and maples features a crystal-clear, constant 72 degree gently sloped spring pool.
Visitors here enjoy a very wide variety of terrific outdoor activities, some of which include:
RV Camping
Fishing
Hunting
Hiking
Bicycling
Horseback Riding and Camping
OHV Riding and Camping
Picnicking
Nature Viewing
Scenic Driving
Water Activities
Other Activities
Alexander Springs Campground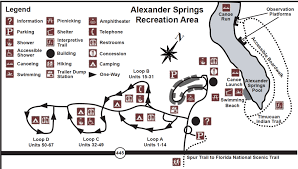 This beautiful, shaded 67-unit campground can accommodate tents and recreational vehicles up to 35′. Within an easy walk to the picnic area and springs swimming, some campsites are first-come, first-served, while others are available in advance by making reservations. Reservations are recommended, particularly this year, as spots are sure to fill up extraordinarily quickly. Amenities here in the campground include picnic tables, parking, drinking water, and toilets.
Fishing
Bass fishing is huge in the Ocala National Forest. Two of Florida's top lakes for bass fishing, Lake Kerr and Lake George, are located here. There are also dozens of smaller lakes in this region to cast a line in for some panfish. River and stream fishing are popular here as well. The river and stream fishing areas here are Timucuan Trail and Alexander Run.
Nature Viewing
There are some amazing creatures to be seen here in the park as well as locales nearby. Look closely and you can spot Florida Blind Crayfish, the Florida sand skink, Sherman's fox squirrel, Florida scrub-jays, Florida black bears, red cockaded woodpeckers, and a wide variety of other wooded and water creatures.
Water Activities
In this area, water activities visitors really take to with interest include both motorized and non-motorized boating, swimming, waterskiing, canoeing, kayaking, and scuba diving.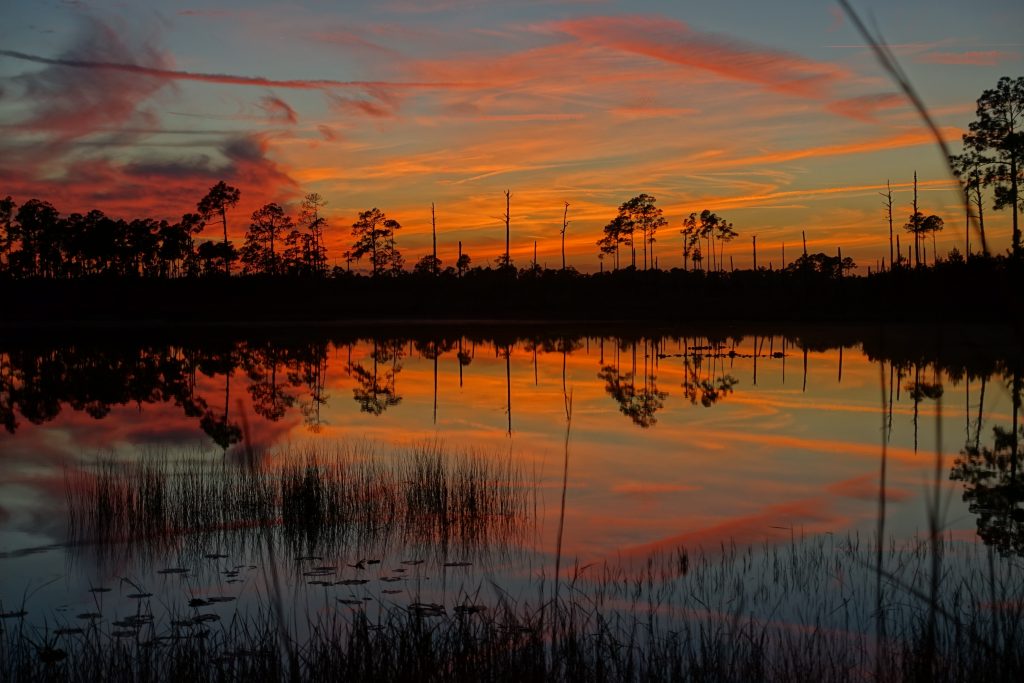 Bicycling
Due to the ruggedness of the terrain here in the area, mountain bikes are the way to go here. The Paisley Woods Mountain Bike Trail connects Alexander Springs Recreation Area with Clearwater Lake Recreation Area.
Horse Riding
Through Ocala Nation Forest there are nearly 100 designated trails.
Ocala National Forest Riding and Camping
There are 81 miles of off-road trails and 200 miles of ATV/motorcycle trails.
Hiking
Day hikers and backpackers will find about 100 miles of backpacking trails in and nearby Alexander Springs, including many hiking-only trails.
The operational hours of the park are: Open 8:00 am – 8:00 pm daily; campers have 24-hour access to the gates with an access code. For more information visit the Alexander Springs Recreation Area webpage on fs.usda.gov or call 352.652.2520. To reserve your campsite, visit recreation.gov.