Florida Wineries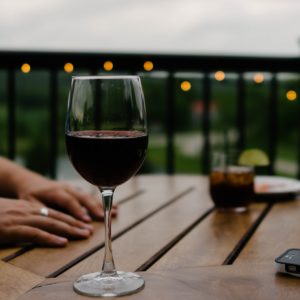 Florida wineries… not the first state that comes to mind when considering a wine-centric vacation but think again! Florida boasts a wine-making tradition started by Spanish settlers centuries ago continues today in Florida at more than 50 wineries scattered across the state. Florida's subtropical climate, rich soils and hilly terrain provide just the right combination for muscadine grapes to thrive. Today's avid vintners don't just rely on grapes, harvesting a variety of fruits to produce nearly 2 million gallons of wine in 2012, ranking Florida 7th in the nation in production.
Florida's vineyards, wineries and flavorful wines are interesting parts of Florida history that few people know about, but more and more are discovering. You can stroll through a vineyard, view a harvest, watch the wine making, corking, bottling and labeling processes, and sample the wonderful and distinctive varieties of delicious Florida wines. Visit www.freshfromflorida.com for a full list of wineries overseen by the Florida Department of Agriculture and Consumer Services. Here are a few of our favorites, listed by region.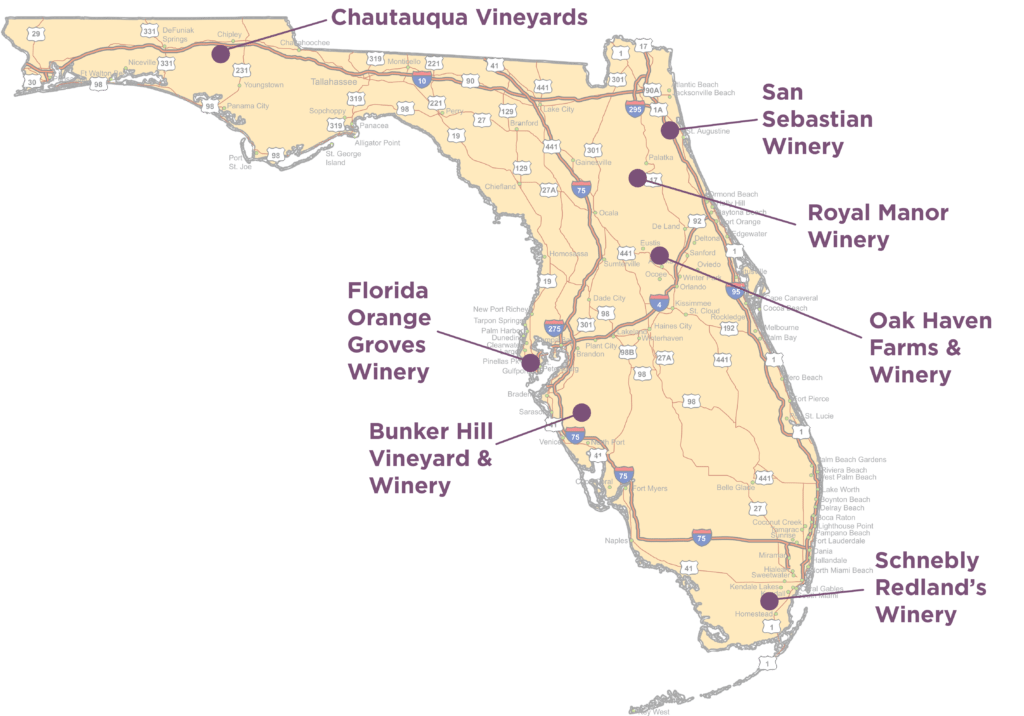 Other prominent Florida Wineries:
Visit the Florida Grape Growers Association online at www.fgga.org or call 386-329-0318 for more information.