The updated FRVTA Mobile App and Interactive Map
The fabled FRVTA app has been updated with cool new features for both IOS and Android devices!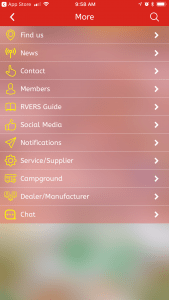 If trying to plan and navigate the RV Shows with a paper map makes you feel like you are searching for the fabled city of gold, take a peek at the FRVTA app! There are numerous cool features for attendees, exhibitors, dealers, service centers and manufacturers. During the show, the show maps and event schedules are incredibly handy to have right on your phone. Turn on notifications for reminders for upcoming events you don't want to miss will keep your show day on track! After the show, use the app to Find your Car and stay in touch with us socially to stay on top of upcoming events.
The Interactive Map, in particular, will really make your show great. You can access a list of exhibitors right on your phone and mark the ones that you don't want to miss ahead of time. After selecting your favorites, the map will show you exactly where to go. You can also search by categories of RV or supplier types or look at a particular zone of the show to see what's there. The map can also be viewed and printed from your home computer by going to The FL RV Supershow Interactive Map. If you want to view your favorite list from your phone, however, make sure to select them on the mobile device that you will be using at the show.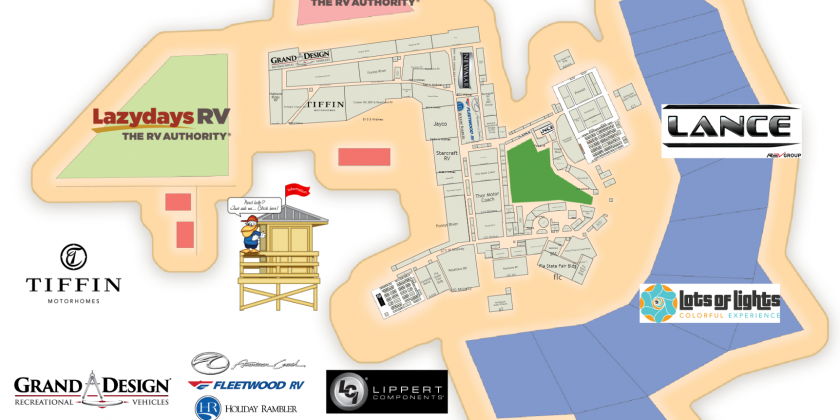 FRVTA App Download Links
The IOS version can be found by searching for FRVTA / Florida RV Trade Association or clicking on this link: FRVTA IOS App.
The Android version can also be found by searching for FRVTA / Florida RV Trade Association or by clicking on this link: FRVTA Android App.
Make sure to download the FRVTA app today and see you at the show!
Interactive Map Instructional Video
For more information on using the interactive map see the video below.