Holiday Gift Guide for RV Enthusiasts
It's the holiday season, my favorite time of the year, and for that reason,  I'm ready to spread some holiday cheer! I've made my list, and checked it twice; you might be wondering whether you've been naughty or nice.  No need to stress, even if your year has been a complete and total mess.
So grab something warm to drink, sit back no, need to think.  Enjoy all the fun items I've compiled in this holiday list.  Pick as many as you like, no need to try and resist.
Almost nothing says camping more than a warm S'mores around the campfire. These items will enhance your s'mores experiences.
MalloMe Marshmallow Roasting Sticks Extending Roaster Sticks Set
Parents worry about the younger kids getting too close to the fire when making s'mores.  Also, they worry if there are enough sticks to go around.  Not any more, with the MalloMe Marshmallow roasting sticks, problem solved.  Mom's will love these non- toxic, BPA free, stainless steel, multi-colored roasting forks.  With a retracting fork design, the kids can stay a safe distance from the fire while toasting their marshmallows.  A heat-resistant canvas pouch makes storage a breeze.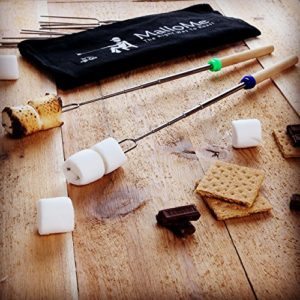 So Much S'more To Do: Over 50 Variations of the Campfire Classic
S'mores are a classic camping treat, but have you ever wondered how to make this tasty treat even better?  Becky Rasmussen provides the answer with 55 simple twists – including holiday recipes and spirited s'mores – that will get your mouth watering.  The book also includes a marshmallow toasting guide, safety tips, cleanup tips and more.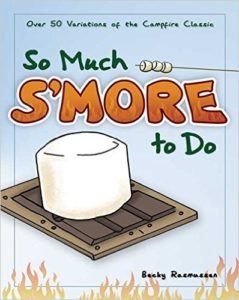 Bass Pro Shops Deluxe Camp Chair for Kids – $12.99 – at Bass Pro Shops
If you have kids, you know how fast they grow out of things.  It's time for us to upgrade our kids' camping chairs.  We were so glad we found the Bass Pro Shops Deluxe Camp Chair for Kids.  Sized just right for kids, the Deluxe Camp Chair for Kids stands up to pounding our boys can inflict, with a strong steel frame.  We love the pinch proof joints and the water-resistant seat.  An easy-to-carry chair that opens and folds in seconds.  This comfortable chair also features a cup holder in the armrest. With a weight capacity of 175 lbs, this chair is built to grow with our kids. Stores easily in its compact and convenient carry bag.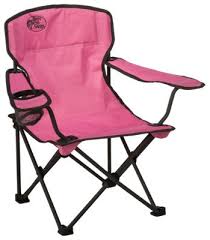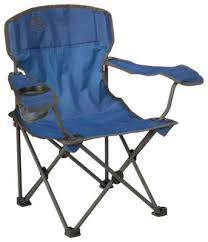 GCI Outdoor Freestyle Rocker Chair –$64.99 at Gander Mountain sSores
Now that you've outfitted the kids with new chairs, isn't  it time you upgraded yours?  Zero gravity chairs are wonderful (we have 2), but when we came across a new type of outdoor rocker, our eyes lit up.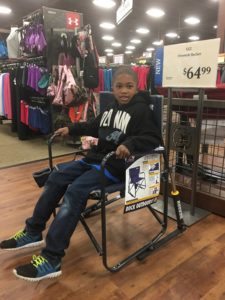 This outdoor chair is designed with spring-action rocking technology to smoothly move back and forth, and it's so lightweight as you take just about anywhere!
Camp game – $17.99 Amazon.com or at Bass Pro Shops
 So you want to play a game around the campfire?  Give the Camp game a try. It's an educational outdoors board Game for both children and adults.  You play & learn fun facts about the great outdoors.  The game is designed to grow with the player, starting at level one. These questions are basically simple identification of animals.  As the players increase in their knowledge about the outdoors, they grow into the higher level questions.  You can also buy an extra  "booster" cards pack from Amazon for about $9.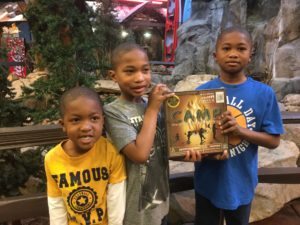 J5 Tactical V1-PRO 300 Lumen Ultra Bright Flashlight – $13.95 on Amazon.com
"The Last Flashlight You Will Ever Need"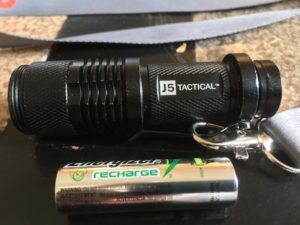 Don't we always need a good flashlight when we are RVing? Whether the kids want to play after dark or you need to tend to your waste tanks after the sun goes down. This flashlight is up to the task. It has an ultra-bright LED light, and ability to run for hours on just a single AA Battery. This flashlight is small, not much larger than the battery that powers it. It easily fits in your pocket. But don't let its size fool you. The V1-Pro Features a super-Charged LED Flashlight (Max 300 Lumens). With 3 Different modes of use, compact Tactical design, this flashlight is tough as nails.
Rand McNally 2017 Large Scale Road Atlas (Rand McNally Large Scale Road Atlas USA) – Amazon.com for $13.94
While most Rv'ers know the value of a good GPS; they also know the pain of ending up in an unforgiving spot due to that same GPS.  That's why we always use the Rand McNally road atlas to double-check our driving directions.  This updated atlas contains maps of every U.S. state that are 35% larger than the standard atlas version plus over 350 detailed city inset and national park maps and a comprehensive, unabridged index.   We love the fact that It has information on bridge heights and highway exits.  This atlas has kept us out of more than a few dangerous situations.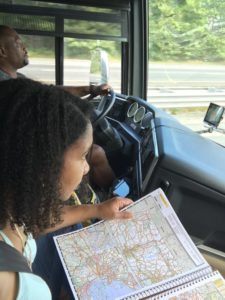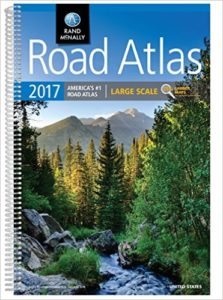 Disc – o – bunk –
The holidays always brings special time with family and friends.  If you're like us, many times we have to scramble to make sure everyone has a comfortable place to sleep.  Then we discovered the disc-o-bunk. We knew how wonderful the kid-o-bunk has been for our RV travel.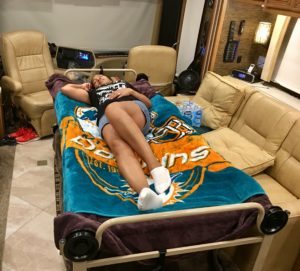 The disc-o-bunk is for teens or adults. Very comfortable and sturdy enough to handle weight up to 250 lbs per bunk. Put them up and you instantly have extra sleeping. Portable so you can take them with you in your RV or on your next camping trip.
Petnation Port-A-Crate E2 Indoor/Outdoor Pet Home
Available on amazon.com for $69
Let's not forget those 4 legged family members….We recently rescued our newest family member, Ebony. She is a black lab mix, only 6 months old and already over topping 35 pounds on the scale.  As we ready to take her on her first extended RV trip, we needed a kennel for her to sleep while in the RV.  We are thrilled to have found the Petnation Port-A-Crate.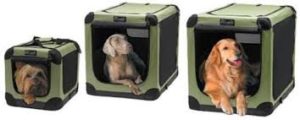 It comes in multiple sizes to fit your loved one just right. The unique design with two doors ( 1 front and  1 top) allow for easier access and can be rolled up and secured open with included fastening straps.  The outside is made of a heavy-duty tight weave mesh fabric with a  steel frame.  Mesh windows are perforated like a honeycomb to encourage airflow throughout the crate. This will provide a more comfortable environment for your dog or cat to enjoy.  Added features include industrial strength zippers and door latches that safely secure your favorite companion.
Winegard Rayzar Automatic Amplified HD TV Antenna – $399 at Winegard.com
If there's any type of electronics geek in your life, here's a great addition to their or your RV life. Many people are trying to "cut the cord".  With the high cost of satellite TV when you travel, finally there is a great alternative. Many RV's have a crank up HD over the air antenna. While some work ok, now there is something that not only will rid you of ever cranking up your TV signal again, but will help search out the most local HD stations you can receive.
The Rayzar Automatic, which is a fully automatic HD TV antenna that has the ability to quickly scan for all available local broadcast channels.  This is an easy-to-use antenna, making it a must-have item for any RV enthusiasts who wants to enjoy top-rated programming in addition to local news as well as weather, regardless of the time and the place.
Winegard's Rayzar Automatic is a dual band antenna that boasts of state-of-the-art technology. The Rayzar has an interior mounted LED wall plate which will illuminate all locations whenever there are TV signals available.  The antenna will position itself automatically so that it can ensure maximum channel availability.  Not only that, the presence of a manual override option would enable the user to hunt down a specific broadcast channel.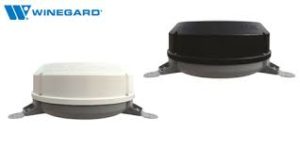 With Winegard's state-of-the-art Surface Mount Technology, you'll never see that unsightly T antenna sticking up from your RV roof.  The Rayzar Automatic has the ability to pull in both VHF and UHF channels. The Rayzar Automatic, has an ultra-low noise amplifier that delivers unmatched signal strength for superior picture quality with little-to-no pixelation or picture loss.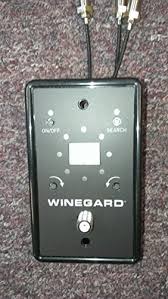 The Rayzar Automatic will take your HD TV experience to a new level!
Hopefully, you enjoyed our list of RV gifts…Have a happy holiday season and see you on the road soon!
Merry Christmas from Soulful RV Family!