Why We Were Impressed by the Florida RV SuperShow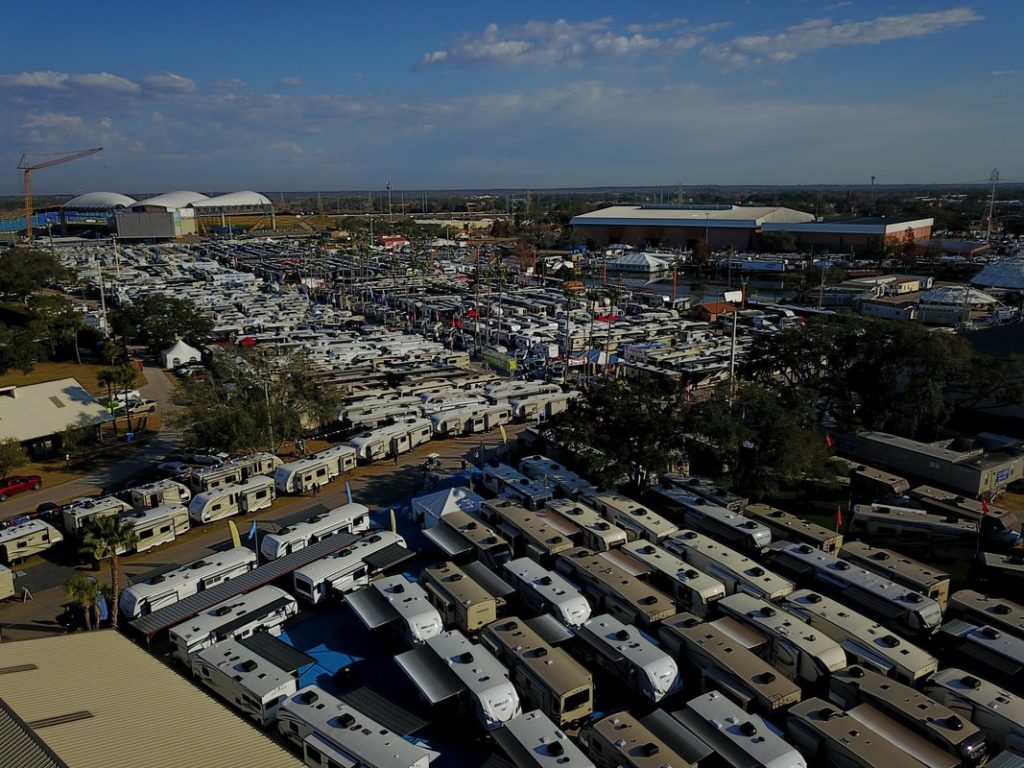 Hey all! Cait and Tom from Mortons on the Move here as guest bloggers and first-timers to the Florida RV SuperShow. From all we had heard about the show prior to our first attendance this year, we had pretty high expectations. We are pleased to announce that our expectations were met…and exceeded!
While you can find a day-by-day recap of what we saw at the show on our blog website here (Recap of the Florida RV Super Show) we wanted to take this opportunity to share what impressed us most about this special RV Show!
Fun Carnival Atmosphere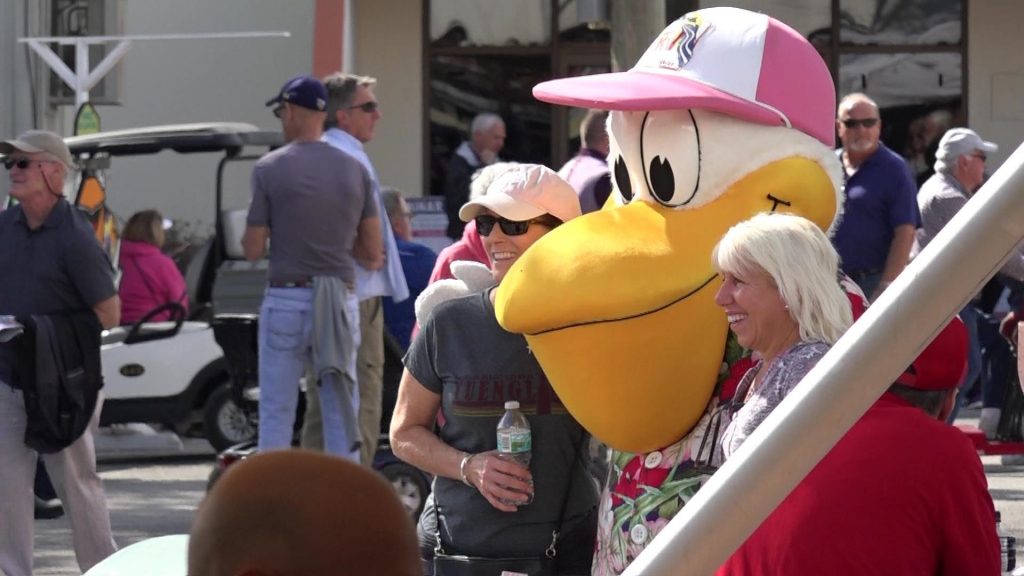 While this event is undoubtedly a huge RV show at its core, it has a carnival-like atmosphere! From the numerous street performers to the smell of corndogs and elephant ears, you'd feel as though you were at the State Fair! Just instead of games and rides you have RVs to explore and RV Gadgets and campgrounds to investigate.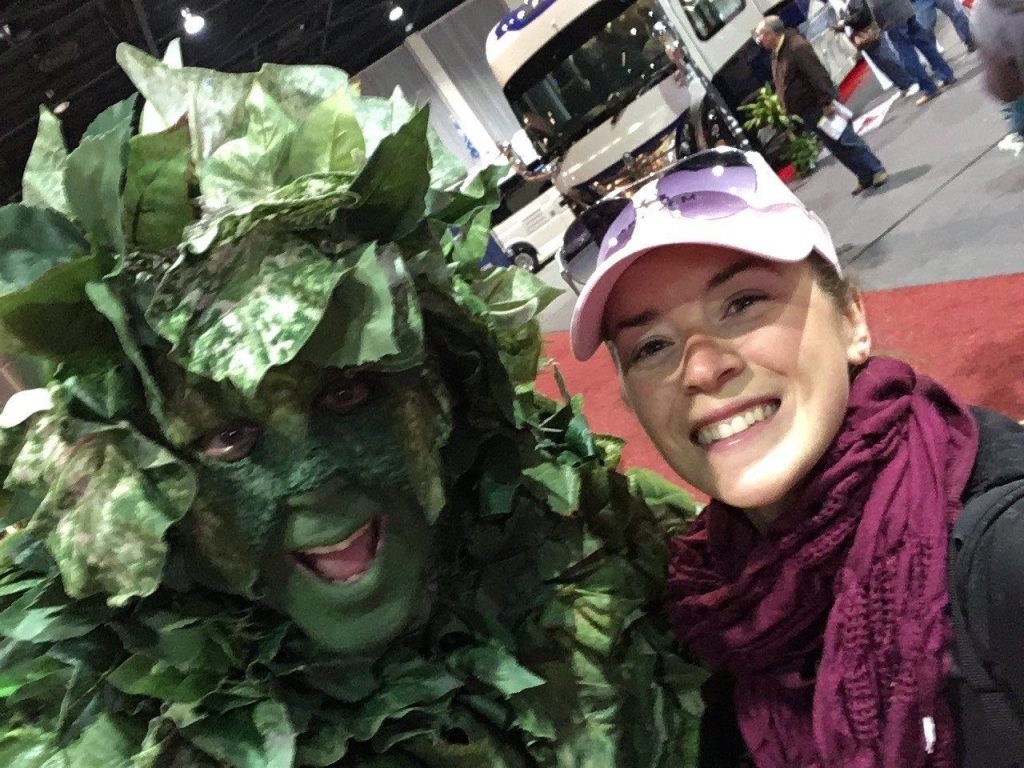 The entertainers are to be noted – we were serenaded by a country blues musician, were mildly harassed by good-natured pirates, had a conversation with a talking bush, and saw a man on stilts perform magic right before our eyes. There was even an entertainer parade one of the days!
Opportunities to Talk to Company Leaders, Designers, and Builders
With this big and important of a show, chances are that the company booth is manned by some pretty important people. We met Company Presidents, people from R&D teams, company owners, interior designers and more! When you have a question about an RV or product, a dealer or sales person who is in charge of hundreds of items or many types of RVs may not know every single detail. Here, you're almost guaranteed you'll find someone to really answer your questions!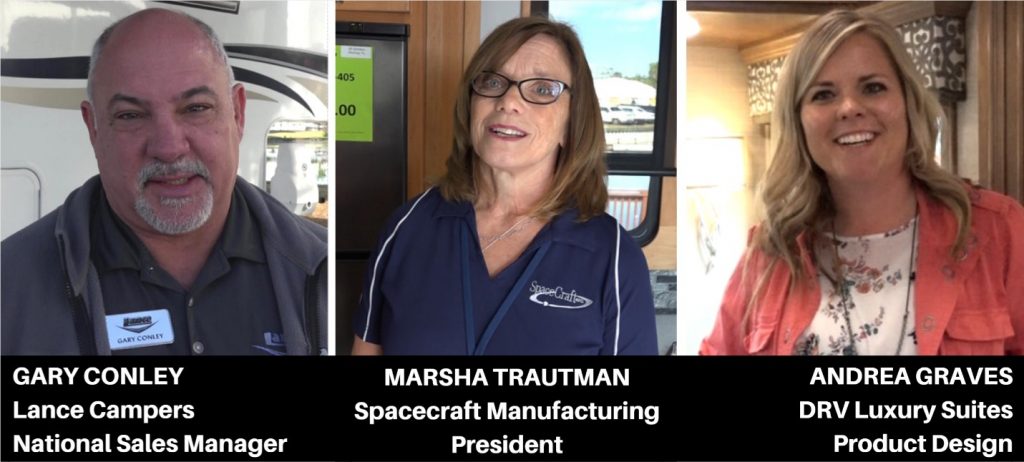 For example, we got to speak to the National Sales Manager for Lance Campers, Gary Conley, as well as the President of Spacecraft Manufacturing, Marsha Trautman, about their RVs of which they had lots of expertise and knowledge! Andrea Graves of DRV Luxury Suites told us about the interior design aspects that go into these products, which you don't get to hear from an actual designer at every show.
We also got to talk to a guy from Lippert Components who had actually designed the hydraulics system in our 2005 DRV Mobile Suites, and he gave us easy-fix pointers for resolving an issue we were recently experiencing. What are the odds of that?!
See RVs Normally Not on a Dealer's Lot
There were a number of manufacturers present that do custom or factory-direct work, so you don't often get to see their RVs on a dealer lot! This means that to see them you'd have to hunt down a used one for sale somewhere, or travel to the manufacturing facility – wherever that may be.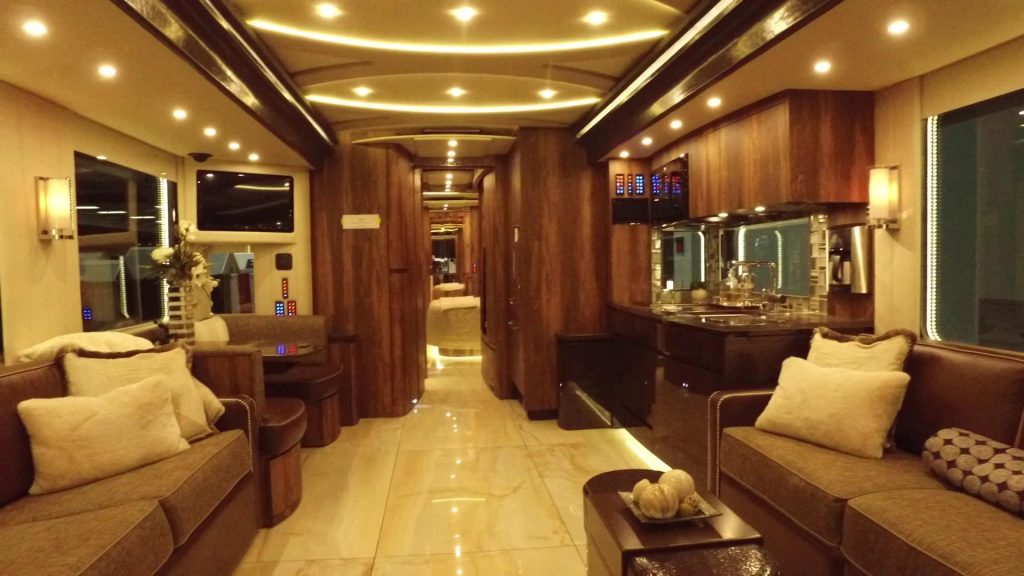 Notable examples we toured were Luxe Fifthwheels by The RV Factory (factory-direct manufacturer), Newell Coach (custom coach manufacturer), New Horizons RV (custom fifthwheel manufacturer), ShowHauler (custom Super C manufacturer), and Spacecraft Manufacturing (custom fifthwheel manufacturer).
See Something NEW
Some manufacturers also use the show to reveal a new model, layout, color, etc. for the year. For example, DRV Luxury Suites showcased a new wood color option for 2018, new interior design options, and a new exterior color scheme – all of which hadn't even been added to their website yet!
Similarly, new RV Products are debuted or showcased, and new trends can easily be seen across multiple manufacturers. For example, we saw the Truma AquaGo & Combi stickers all over the new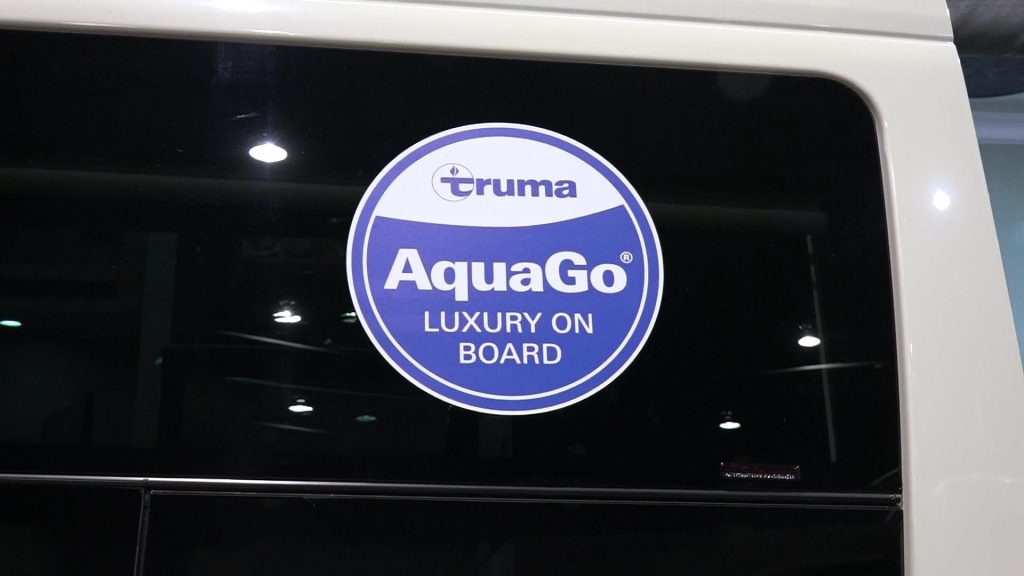 RVs that have their on-demand hot water heaters and efficient furnace systems! (It was really cool to then be able to go and talk to the guys at Truma about their products.)
Dog Friendly!
We were surprised by the many pups that also enjoyed the show! As long as the dog is well-mannered and you clean up after your pet, they are welcome to walk the supplier buildings and even into *some* of the RVs. It was fun to see dogs of all shapes and sizes being walked, carried, or pushed in a doggie stroller throughout the show.
Here is a short video compilation of the dogs we saw at the show: FRVTA Florida RV SuperShow Dog Compilation
As you can see, there are many reasons to go to the Florida RV SuperShow even if you're not shopping for an RV! You're sure to have a fun-filled, educational time. So, mark your calendars: the countdown to the 2019 Florida RV Super Show has already started!