Jobs for Fulltime RVers
A Different Kind Of Occupation
Do you love to travel? Do you dream of being a fulltime RVer? Do you still need money? Perhaps you never thought that you could live your life on the road while still bringing in a steady income. Instead of leaving all of your travel plans for when you retire, you should hit the road now. There is plenty to see throughout Florida and the United States. Your RV is the perfect ticket to experiencing new adventures.
With the wonders of the Internet and more companies turning to online individuals for work, it's easier than ever to work on the road. To help ensure that you can keep RVing, exploring, and still have some money in the bank, here are a few different ways that you can make money on the road.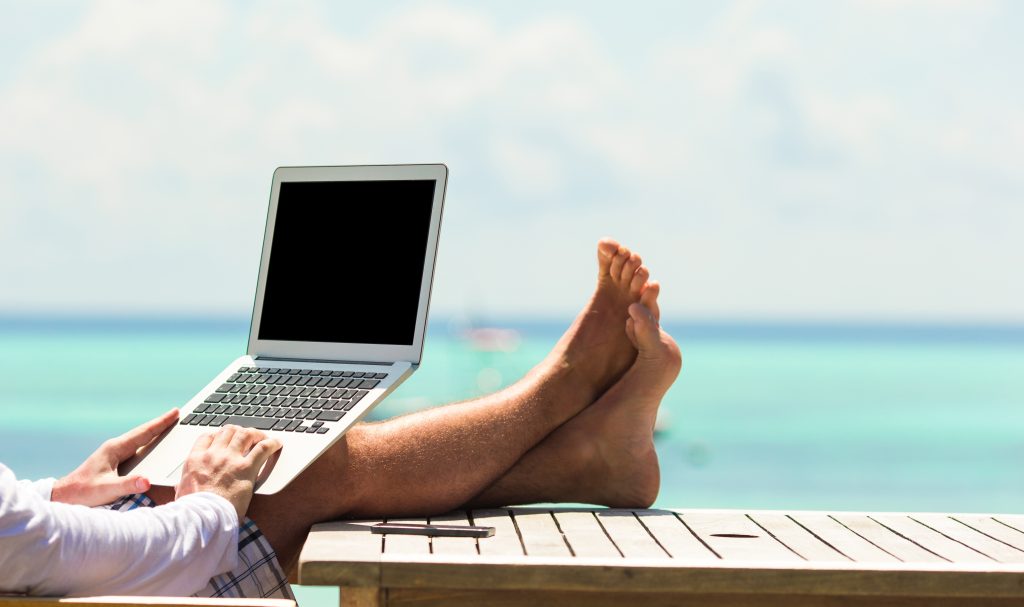 Fiverr
For those just starting out, one of the best things that you can do is list your services on a site like Fiverr. Whether you have a particular skill in writing, designing, video or art animation, or you just happen to have a keen understanding of a certain subject, you can find clients to hire you. All of the work can be performed online. This allows you to set up your workspace no matter where you are on the road. Or, in the event that the job is in a physical location, why not drive your RV to that location? You can perform the job, get paid, and then explore the area. More importantly, the further experience that you gain, the higher-paying clients that you can contact.
Start A Blog
Fulltime RVing is an adventure. It should be shared. You can offer others quite a few tips based on what you've learned. All the places that you have visited should also feature in your blog. You can inform others of exciting places to visit. These locations may be overlooked by the typical tourist. As such, you can offer something new. A blog doesn't always start out profitable. However, if you keep at it and learn the strategies behind affiliate and email marketing, you could be bringing in a sizable income. More importantly, blogging allows you to talk about your great passion for RVing and travel.
Teach
For those looking to make a considerable profit while on the road, you may want to consider teaching. Long gone are the days where you needed to actually teach in a physical school. Now more than ever, there are online tutor courses. Those courses need tutors and they're willing to pay a good amount. You do typically need a certificate or to pass a few tests in order to qualify for the position. Each tutoring service also has its expectations on when you need to be online and at what time. However, they don't typically last all day. This allows you to make some money in the morning or evening and spend the rest of the time RVing and looking at the sights.
Virtual Assistant
Another career that you can possess while on the road is a virtual assistant. Many business owners and other executives need a little help in managing their daily life and business responsibilities. However, they don't necessarily need a physical assistant in their life. This is where you can come into play. As a virtual assistant, you can basically field their calls, make appointments, and set reminders for them. Each individual has their requirements and expectations, of course, but this is a job that can be performed anywhere on the road. In return, you can have plenty of money to spend on travel.
Take A Job At A National Park
Do you want to visit each national park in the country? Why not earn some money while you're there? Many national parks actually hire temporary workers during the busy seasons. You can park your RV for a few months, bring in some money, and then spend the rest of the year exploring what you like. It's also a great way to bring a bit of direction to your travels. You're sure to see the country's most breathtaking views and natural formations by working at each national park.
Keep Your Nose To The Grind
Perhaps one of the biggest perks of being a fulltime RVer is that it allows you to move whenever you want. Without restrictions, you can work anywhere you want on the road. These tips can help you find a way to make your dream come true.