Kanapaha Botanical Gardens
Scroll to the bottom of the page to watch the Kanapaha Botanical Gardens video!
The vibrant features of Florida have turned it into one of the country's best states to visit or live in. With its variety of destinations and outdoor activities, this state is not a place where one can run out of things to do or places to visit. Many visit Florida for its beautiful beaches in Miami but are unaware of other available beautiful destinations like the Kanapaha Botanical Gardens. If you live or would like to travel to Florida and are a lover of nature, visiting these grounds is a good start.
Area History
North Florida Botanical Society is the body that operates the Kanapaha Botanical Gardens. The name Kanapaha was derived from the nearby Lake Kanapaha, which is located in Gainesville, Florida. In 1978, North Florida Botanical Society decided to lease 33 acres of land that came to form today's Kanapaha Botanical Gardens. Later, in 1982, about 29 acres of land were added to the initial 33 acres, extending the garden's size further. The gardens were then opened to the public as a recreational center in the year 1986 and have since then been the most stunning nature grounds to visit in Florida. Currently, the total size of the gardens is roughly 62 acres. From the year 2005, the Kanapaha Botanical gardens have received praise for being Florida's most extensive public bamboo garden. The spot is also known as the country's largest herb garden.
Nature Trail and Meditation Grounds
The calm and beautiful Kanapaha Botanical Gardens are made up of twenty-four significant flora garden collections, including:
Fern cobble
Rock garden
Herb garden
Hummingbird garden
Cycad garden
Palm Hammock
Vinery
Rose garden
Woodland garden
Crinum garden
Butterfly garden
Bamboo garden
Arboretum
Azalea/Camellia garden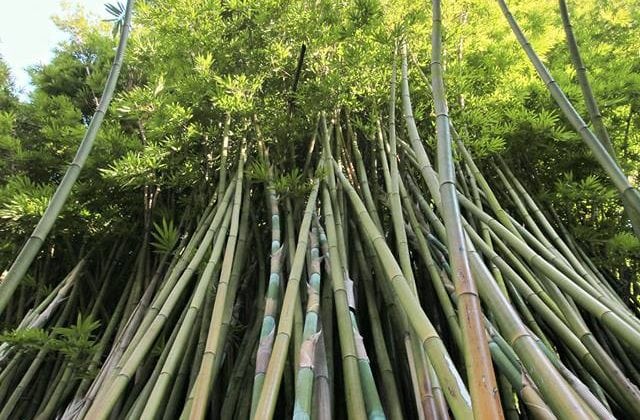 This diverse scenery is a beautiful place for a nature walk. As you browse the vast gardens and learn about each flora, you get to appreciate the beauty of nature. It would take you about an hour to view all the gardens. From June to September, there is so much flora to observe. In these months, you will be able to see plants such as the Asian snake arums and giant Victoria water lilies. Being the warm season, the gardens will glow and show more color. The Kanapaha Botanical Gardens are not just all plants; there are humanmade waterfalls with dragons breathing water (not fire) that kids enjoy viewing. What is fascinating is the way the gardens are well kept. All plants look healthy, the grounds perfectly clean, and the area is serene and quiet; just perfect for meditation and relaxation.
Things to Do at the Kanapaha Botanical Gardens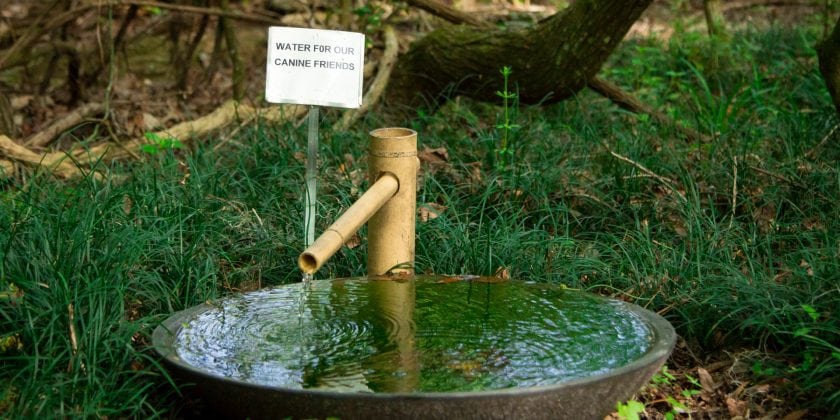 If you are wondering about the types of activities to partake in when you visit these amazing nature grounds, fret no further. This recreational center offers beautiful scenery that is also private, making it excellent for a date or family outing. The garden is pet-friendly so you can bring all of your best friends for the day as long as they are on leashes and well-behaved.
Fish feeding is a popular attraction with kids so have a camera ready. There are wheelchair accessible walkways, a wide availability of benches, and other rest stations like gazebos to stop and enjoy the scenery.  A gift shop sells original art for finding that perfect keepsake.
Holding Events at the Kanapaha Botanical Gardens
The large green grounds of the Kanapaha Botanical Gardens have been favorite spots for hosting private events like wedding ceremonies, receptions, conferences, luncheons, and meetings. The society already has special events that they host on these grounds annually.  If you are interested in one of their special events, check out their event page to plan in advance!
The events include:
Bamboo Sale
North Central Florida's premier horticulture event
Moonlight Walk
The Spring Garden Festival
The Moonlight Walk is a definite must-see. During this event, Kanapaha illuminates the paths and meadows by using over 1500 luminaries and special laser lights. This gorgeous scene is just a perfect outlook. If you like taking stunning photos of nature, this is the ideal scene. It is also a good date night plan; where you'll be amazed by the setting, enjoy the environment, and get entertained, all at once. There is also live music during this event to entertain the tourists.
There is more to Florida than just beaches and visiting Disney World. Florida is an all-round tourist attraction state where there is something for everyone. If you are looking for a place that will mesmerize you and provide a great hangout spot for your family or friends, Kanapaha Botanical Gardens is the ultimate ground for this. The garden is closed on Thursday and Christmas day. To check the times and admission pricing, visit their site kanapaha.org or call 352.372.4981. Don't forget, dogs are allowed so you can bring your furry friends to enjoy the day!
If you are traveling in your RV or Travel Trailer, there is an oversize lot for parking. Check with the gardens on the site requirements. The area has numerous springs with campsites in the area which can accommodate RVers. Ginnie Springs is one of our favorites and is only a little over 30 miles from the gardens making it a perfect day trip! For more information on the springs, visit our page www.frvta.org/ginnie-springs/.
For more information on the Kanapah Botanical Gardens check out their webpage.  For RVing and RV Travel blogs, please visit our website blog. For our upcoming RV Shows check out our Show Homepage.
Please make sure to subscribe to our YouTube channel, FRVTA, for more videos on our amazing member Florida RV Resorts, State Parks, Attractions, Multi-Dealer RV Shows, and the annual Supershow!