Lion Country Safari
Lion Country Safari, West Palm Beach is a leader in Palm Beach County's tourism industry, offering a unique and affordable opportunity to enjoy the only drive-through safari in Florida (where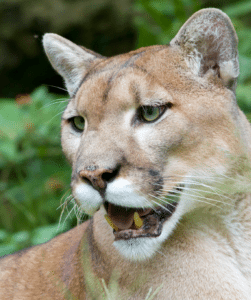 you drive your own vehicle). The park has been recognized as one of the top three zoos in America by USA Travel Guide and has entertained and educated 24 million guests since 1967. The 320-acre attraction offers the drive-through safari, walk-through amusement park and award-winning KOA campground. Your admission covers entry into both the drive-through safari and the walk-through amusement park – 2 parks for 1 price!
Drive-Through Preserve
At Lion Country Safari, drive-through the four-mile safari and see herds of rhinos, zebras (in fact, largest herds of rhinos and zebras in the country), ostrich, giraffes and antelope just inches from your car. An audio tour (cd/cassette) will be provided upon arrival to tell you about all the amazing animals and a JAMBO guide will offer a great visual. The preserve tour takes about an hour and a half.
Tips for Drive-Through Preserve
Mornings are a great time to visit the preserve because most animals get fed then many of the antelope chow down right next to the road. Cooler days or rainy days are also great times to visit because the animals tend to be more active then. Drive at a slow pace so you don't miss any animals – they have many acres to roam in their habitat and some of the babies may be hiding in the grass next to the road or in your rear view mirror.
Speaking of babies, in 2015, Lion Country Safari welcomed over 50 animal births. 2016 should bring in even more births – starting with the first birth of the New Year, a blackbuck.
Safari World Walk-Through Park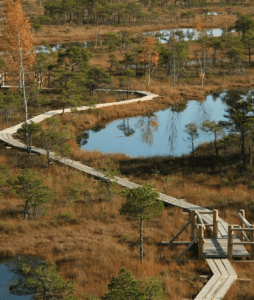 Included in your admission is entry into "Safari World", the 55-acre walk-through park. Most guests spend 3 hours in the Safari World. In addition to dozens of animal exhibits, the animal encounters offered are giraffe feeding, two bird feeding aviaries, petting zoo and fish feeding. Complimentary attractions offered are: paddle boats, Pontoon boat tour, carousel, mini golf, flying elephant ride, fun slide, safari maze, toddler train, roller racers, water sprayground and 2 new waterslides.
KOA Campground
Lion Country Safari KOA campground (located next door to the lion section of Lion Country Safari) opened in November 1983 as a full-service campground with 233 sites including cabins, pull through sites and tent sites. There are 19 tent sites plus 2 primitive areas for group tent camping. The Travel Channel Ranked Lion Country Safari's KOA as a one of the top five places to "pitch
a tent" in the United States. What makes the campground so unique is the experience of sleeping yards from wild animals at Lion Country Safari's drive-through safari. Campers can hear lions roar and siamangs hoot throughout the day!
Animal Conservation
Lion Country Safari has been a conservation leader since opening. Our efforts of displaying large herds in a more natural habitat are unprecedented in the zoo community and have led our animals to live longer. With over 1000 animals from 6 continents, we are accredited by the Association of Zoos and Aquariums and are actively involved in the captive breeding of threatened and endangered species. As a licensed rehabilitation facility, Lion Country Safari takes in wildlife and offer care and/or placement in a more appropriate facility or return to the wild.
Of the half million guests visiting annually, forty percent are tourists. Nearly 30,000 school children visit us on safari each year through field trips, and over 1,000 day campers each summer at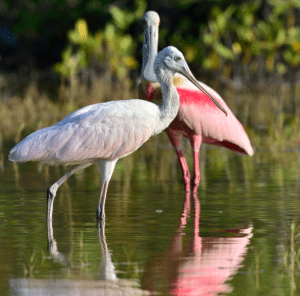 Safari Day Camp. Lion Country Safari donates tickets and makes monetary contributions to local non-profit and community organizations over $50,000 a year. Lion Country Safari brings visibility to Palm Beach County through the many film and photo shoots hosted every year that give national and international exposure. Lion Country Safari has been featured on E!, Univision, Telemundo, Animal Planet, TBS, Travel Channel, National Geographic and others.
Top Things To See and Do on Safari:
Be just feet away from the world's largest herd of zebra (outside of the wild herds in Africa)
Feed a giraffe
See the oldest-known living chimpanzee in the world, Little Mama
See one of the country's only true pride of lions, something rarely seen in captivity
Cool down in the interactive water sprayground or on the new water slides
Find a discount coupon at www.lioncountrysafari.com
Lion Country Safari is open daily rain or shine. The park is located off of Southern Boulevard (10 miles west of the turnpike).