Mobile Testing Lab Coming to Florida
As phase one of the reopening of Florida, Gov. Ron DeSantis toured the state to share updates on the coronavirus. During the media conferences, DeSantis mentioned the launch of a mobile testing lab that will be visiting cities across Florida.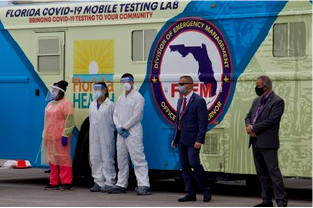 "Director Moskowitz and I are going to announce the first — I think the first of its kind — mobile testing lab where we're going to have an RV outfitted with a lab inside," DeSantis said. "We're going to be doing a 45-minute rapid test."
According to DeSantis, Florida is leading the way on innovative testing as this is the only state-sponsored rapid-test mobile lab that he is aware of in the country. The RV lab will be able to process 500 COVID-19 tests a day with a 45-minute turnaround.  It will have 10 nurses and 10 Guardsman assigned to it and will focus on long-term care facilities.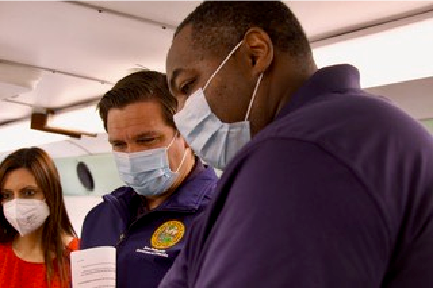 Gov. DeSantis stressed the importance of continuous testing even as businesses start to reopen. The RV testing lab will be a vital part of the initiatives to expand  COVID-19 testing across the state and an important element in the easing of restrictions as Florida enters phase one of the reopening.
Phase one of the reopening has included a partial reopening of Florida State Parks.