Cool RV Gadgets
The beautiful state of Florida is a sought-after destination for those that love the RV lifestyle. In addition to enjoying all the wonderful sights Florida has to offer, you can take your upcoming trip to the next level with a variety of RV tech toys that are perfect for new and seasoned adventurers.
Bellacorp Tire Pressure Monitoring System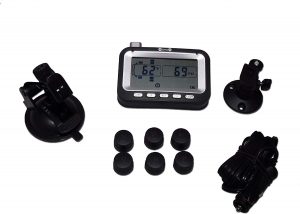 The tire-pressure monitoring system from Bellacorp allows for real-time tire temperature and pressure monitoring, ensuring you are never caught off guard. You can mount the system to your windshield and enjoy a crystal-clear view of your tire's information. The back-lit feature ensures you can see your information in the day as well as the night.
Installation involves simply screwing the pre-programmed sensors onto the tire stems. Waterproof up to three feet, the sensors are comprised of the most up-to-date technology needed to provide the strongest signal available. You can receive low- and high-pressure alerts as well as alerts regarding temperatures up to 186 degrees.
Weboost Drive 4G-X cell phone signal booster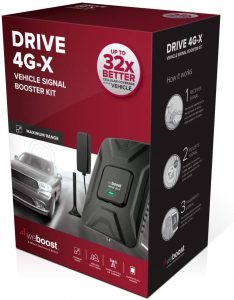 Weak signals and dropped calls are frustrating, but they can be dangerous if you are in need of help while on the road. Compatible with top providers, such as Verizon, AT&T, and T-Mobile, Drive 4G-X boosts the cell-phone signal to deliver reliable service wherever a signal is available.
Weboost delivers 32 times fewer dropped calls for 4G LTE and 3G phones as well as faster uploads, downloads, and superior audio quality. Additionally, this signal booster can support multiple devices at the same time. Finally, because it utilizes only a fraction of your device's battery power, you can enjoy up to two additional hours of battery life.
Winegard PL-7000R DISH Playmaker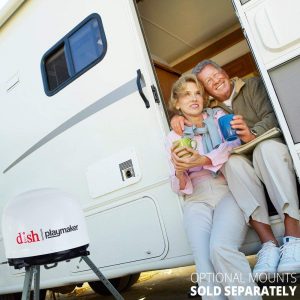 If you miss watching your favorite shows while enjoying an RV lifestyle, you should consider the DISH Playmaker from Winegard. Compatible with the DISH pay-as-you-go program, you can watch your favorite shows anytime, anywhere. The portable satellite antenna features a military-grade, aluminum-alloy reflector that automatically locates and delivers high-quality signal strength to your device.
With just three easy steps, you can have this system ready for viewing. You can also enhance satellite visibility with the optional RK-4000 (not included) permanent RV roof mount. This system includes the dish Wally HD receiver, RF remote with remote finder, and a single-tuner dish receiver. It also comes with the Netflix app.
Arcshell Rechargeable Long-Range Two-Way Radios with Earpiece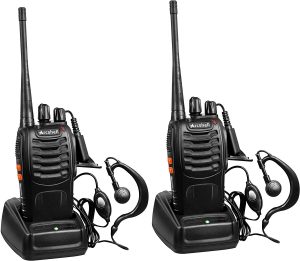 You can make talking to your partner when backing up your RV easy and seamless with the two-way radios from Arcshell. There are 16 pre-programmed channels, and the on-board synthesized voice announces the current channel, which helps to mitigate any errors regarding synchronizing channels.
In addition to the high-quality, crystal clear, built-in speakers, both radios come with an earbud earpiece that includes a built-in microphone, allowing for safe, hands-free communication. The extensive battery life lasts from 8 to 96 hours. Finally, you can enjoy up to a five-mile, unobstructed range.
HitchSafe HS7000T Hs7000 Key Vault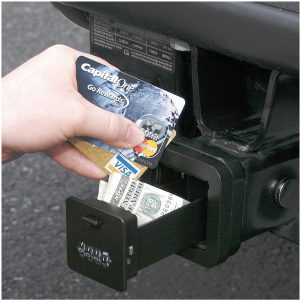 When it comes to innovative RV tech, HitchSafe hits its mark. In addition to providing a secure place to store an extra set of keys, you can use HitchSafe to keep your credit cards and a slew of other valuables safe during your RV excursions.
The no-tools-needed set up requires you to simply slide the metal vault into the receiver. Additionally, the dual, self-locking bolts securely fasten the safe to the receiver from the inside. You can choose or change your password at any time. Because the safe allows for up to 10,000 possible, you can be sure no one will access your valuables. Finally, it comes with a heavy-duty dust cover constructed of high-quality rubber that protects and conceals the safe.
Renogy 100 Watts 12 Volts Monocrystalline Solar Starter Kit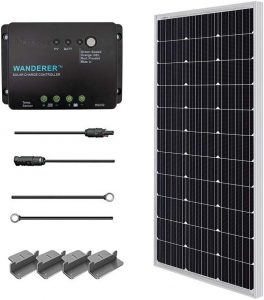 A great option for anyone wanting to really get off the grid and enjoy the RV lifestyle to the fullest, this 100W solar power kit from Renogy is super easy to install and the perfect choice for anyone intrigued by the idea of using solar power. In addition to quietly producing your own power, you can increase your independence and ability to travel to places you have not been able to enjoy before.
Additionally, the included 30A, PWM, negative-ground charge controller allows you to expand the system to achieve a maximum of 400W. Everything you need to set up the monocrystalline or polycrystalline solar panels is included in the kit. Finally, there are several videos available on Renogy's YouTube channel to assist you with the installation.