The RVers Father's Day Gift Wish list
With Father's Day around the corner, I thought it might be a perfect time to give all the mom's or kids some helpful hints on some great RV related Father's Day gifts. Trust me, the RV Father in your life really doesn't want a tie or a bottle of aftershave. I will try to break this list down to something for every RV dad, and honey (my wife) if you're reading this list, I've included a few things that are on my personal wish list. So let's get started and dive right in with a few gift ideas for that tech-loving dad in your life.
For the Tech Loving RV Dad….
I know everyone talks about how we go camping and RVing to "get away". Unplugging from the world, and disconnecting from our gadgets is certainly a focus.  I agree with that core mission, but if that man in your life is anything like me, even though we have disconnected; we still want to know that if and when we need to reconnect we won't be left totally unplugged.
weBoost Cellular Booster –
This may be my new favorite gadget for the RV. With spotty campground Wi-Fi we have turned to our own cellular hotspot to ensure we have the Internet we need while we travel. Then weBoost cellular booster has not only been a lifesaver but has now become our  #1 must have gadget for the RV. It can turn a nearly unusable cell signal into a signal where we can email, upload large files and even enjoy hours of Netflix.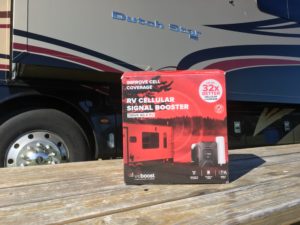 I know everyone talks about how we go camping and RVing to get away. To unplug, to disconnect from our gadgets but if that man in your life is anything like me even though we have disconnected we still want to know that if and when we need to reconnect, we won't be left unplugged.
Winegard Rayzar HD Antenna
This is a simple over the air HD antenna. I love the antenna because there's no raising or lowering, and it comes with its own booster. It allows you to bring in free over the air HD signal's right into your TV. We're talking about in high definition, all the local channels in the area where you're camped. You can tune in to local news or just catch favorite local sports team all in full HD free! Available at Camping world, other outdoor retailers, and Amazon with free prime shipping for $298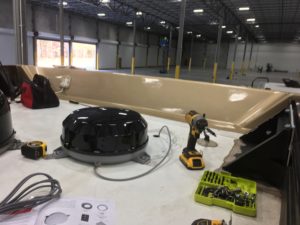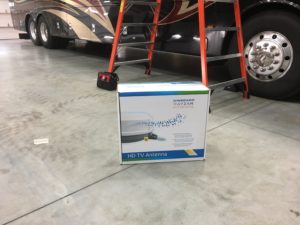 For the BBQ RV Dad
Lodge Carbon Steel Grill Pan
What's better when you're out camping than a nice dinner prepared on the grill? Hamburgers and hotdogs are easy to fix, but what if you want to take it to the next level? Grilling more delicate meats, seafood or vegetables?  Here's the perfect answer, the grill top sits directly on the grill and allows a cooktop for the grill. Plenty of space to feed a large family and it is carbon steel, so you know it will last. You can buy it on the Lodge website for $69.99 (I used a $30 off coupon!)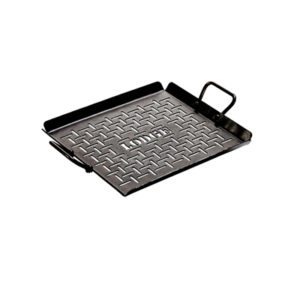 FreshJax Grill Spice Set –
It's grilling season and it's time to light the fire up for friends and family. Now you've got everything you need in one box. Whether you're making some super tasty burgers or spicing up some juicy corn-on-the-cob you'll make everyone happy with these spice blends. FreshJax is a small family business that created fun flavors for grilling while helping people eat healthier.  With five different varieties to choose from, your palate won't be disappointed! You can buy it on Amazon click here only $24.99 with FREE Prime shipping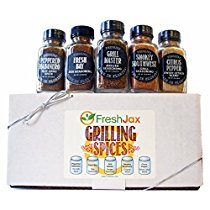 For the "Foodie" RV Dad
Four Sisters Granola
One of the best parts of our RV travel is that we get to experience and discover different foods and treats. We came across this granola while enjoying Cape Cod last summer. After one bite it instantly became my favorite granola ever! I stocked up while in Cape Cod, but you can order online http://foursistersfoods.com only $6.99 per bag.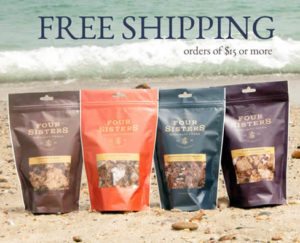 The Coffee of the Month Club 
I'm not a coffee drinker, but I realize I'm definitely in the minority, but if the Father your buying for is, then this is a perfect gift for any genuine java junkie! Each month they will deliver two different varieties of freshly roasted 100% Arabica bean coffee from small, specialty coffee roasters around the world. You can choose between either whole beans or freshly ground. Each gourmet selection has been carefully chosen by their professional coffee experts who sample monthly, dozens of premium, fresh-roasted coffees from award-winning, boutique roasters worldwide. Only the best-of-the-best are sent to members of the Coffee of the Month Club. They offer 3,4, 6 and 12-month club options and a Coffee of the Season Club. To sign up click here Coffee of the Month Club. Monthly costs from $22/month.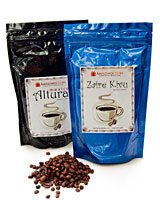 For the Outdoorsy RV Dad
Life Straw
This has been on my man crush list for sometime. I've wanted to take my boys on a hike and whip it out streamside and amaze my boys by drinking the stream water (insert manly grunts…) The Life Straw has its obvious appeal and for around $20 you can get a compact, lightweight, and simple system for treating water. It is chemical free, doesn't have any batteries or moving parts (hopefully it can stand up to young boys gentle handling, LOL), and can last for 1000 liters. It filters out particulates, so you won't be left drinking dirt and grass bits. The Life Straw is available at various outdoor retailers and Amazon.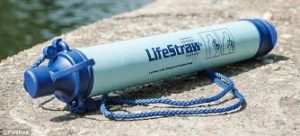 Cree 1200 Lumen Flashlight
What man doesn't need a reliable, bright, water resistant flashlight for the RV? Ok, everyone can lower your hands now. There is nothing more frustrating than to not have a decent flashlight when you're dealing with black tank issues in the middle of the night. This Cree will stand up to just about anything we men can throw at it.  It has five different modes including an SOS (like a guy is really going to use the SOS mode? LOL!) Available on Amazon free prime shipping for $12.99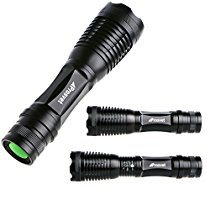 For the "Geeky" RV Dad
Star Wars Tee Shirt
With 2017 being the 40th Anniversary of Star Wars, I just had to include something from Star Wars. So if you're looking for something, "cost effective" and fun for that Star Wars fan, check out this tee shirt that celebrates Dad's. To order online click the link 80stees.com for $35.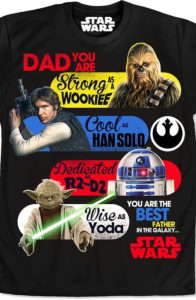 Please enjoy these suggestions for Father's day gifts. If you choose one of them, please leave comments and let us know. I'm pretty sure the Dad that gets it will be very happy, And May the Force be with you this Father's day!
Keith Sims
Soulful RV Family