Quick Spanish Paella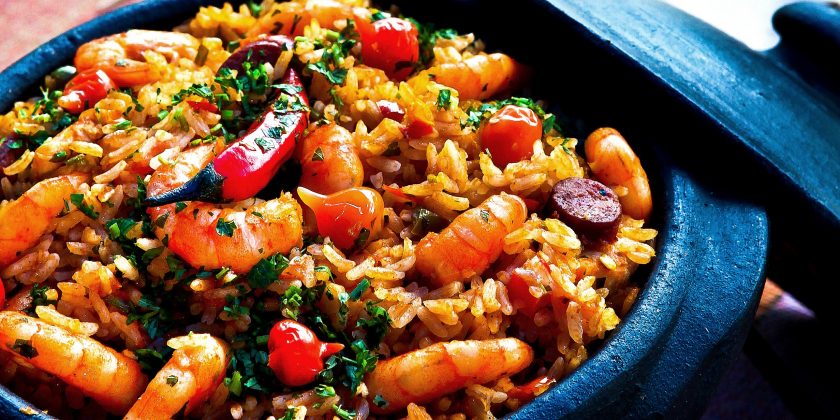 Spanish Paella is a rice dish that varies depending on the season and available fresh vegetables and meats. The complex flavors of a well-prepared Paella belies the easy of preparation of this one-pot wonder. We make the recipe even quicker by using pre-prepared ingredients that can be cooked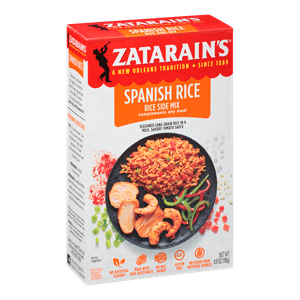 over a campfire in a cast iron dutch oven or on the stovetop.
Ingredients:
1/2 cup of high-smoke point oil like canola, peanut or safflower oil
1 lb of protein (peeled, de-veined shrimp and 2 chorizo sausages cut into chunks is a great combo). There is a phenomenal vegetarian Chorizo Sausage available for non-meat-eaters.
1 1/2 cups of liquid (vegetable or chicken stock adds a lot of flavor
1 can (14 1/2 ounces) of diced tomatoes, undrained
1 box of Spanish Rice like Zatarain's
Garnish (chopped fresh parsley, small fresh tomatoes or peppers)
Heat the skillet on medium heat. Add the oil and saute the protein until it begins to brown. Add the 1 1/2 cups of liquid and the can of undrained diced tomatoes. Bring to a boil then stir in the box of Spanish Rice and cover. Reduce heat to low and simmer 25 minutes or until the rice is tender. Remove from heat. Let stand 5 minutes then fluff with a fork and add your toppings such as chopped fresh parsley, small tomatoes or chopped peppers.