Strawberry Mojito
Havanna, Cuba claims to be the birthplace of the classic Mojito. There is some debate, however on it's exact origins.  The original combination of ingredients was actually called "El Draque" after Sir Francis Drake.  In 1586 Drake's crew was suffering from an epidemic of dysentery and scurvy. He sent a small boarding party ashore on Cuba to find a remedy from the local South American Indians.  They returned to the ship with a crude form of rum called aguardiente de cana, lime, sugarcane juice and mint. The El Draque was born and has been wildly popular ever since.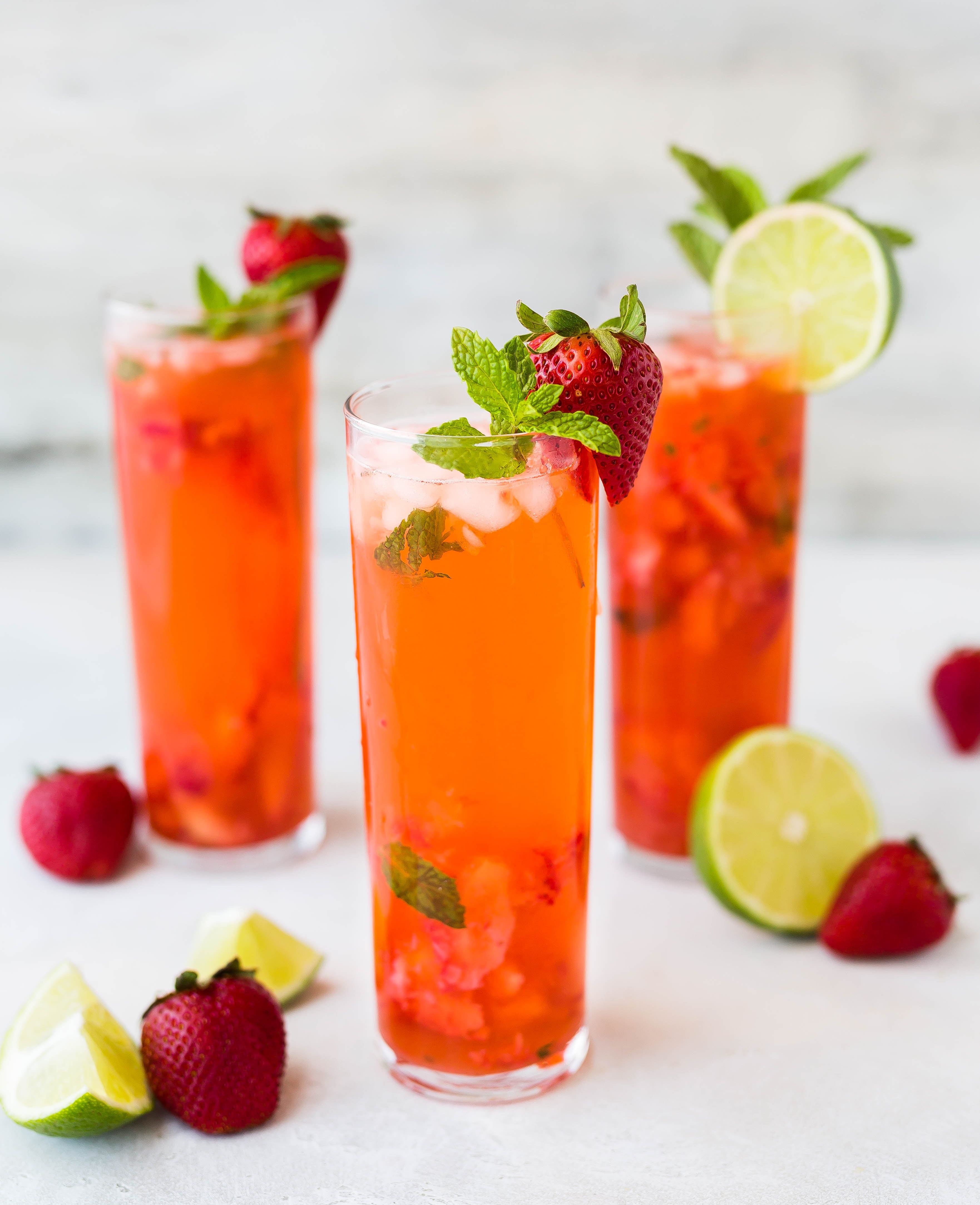 The refreshing cocktail is a favorite in Florida with many popular variations. The Strawberry Mojito is a easy to make beverage perfectly suited for our long hot days. The alcohol content is lower than most cocktails or it can be made without the rum which is called a Nojito.
Ingredients:
1 lime cut into 4 wedges
8-10 fresh mint leaves
4 strawberries
1 oz of simple syrup
2 oz white rum
crushed ice
club soda
Directions
Add 3 of the lime wedges, 3 cut up strawberries and then mint leaves in a glass.  Add the simple syrup and muddle for about 30-60 seconds. There should be small bits of strawberries left but the limes are completely juiced.  Add the rum and then the crushed ice almost to the top. Top with club soda, stir and garnish with the remaining lime wedge, strawberry and a sprig of mint.
Enjoy!