The Soulful RV Family
After 11 incredibly psychically demanding years in the trenches of NFL, Keith Sims was ready for a change of pace. Little did he know his wife, Tia, had been plotting for years for this very moment.
Tia had long ago decided the best way for their family to travel with their three little boys was by RV.  She had been dragging Keith to RV shows for years. Tia put forth such a powerful case for the family to try RV'ing that Keith had no choice but to agree. Now the whole family is hooked!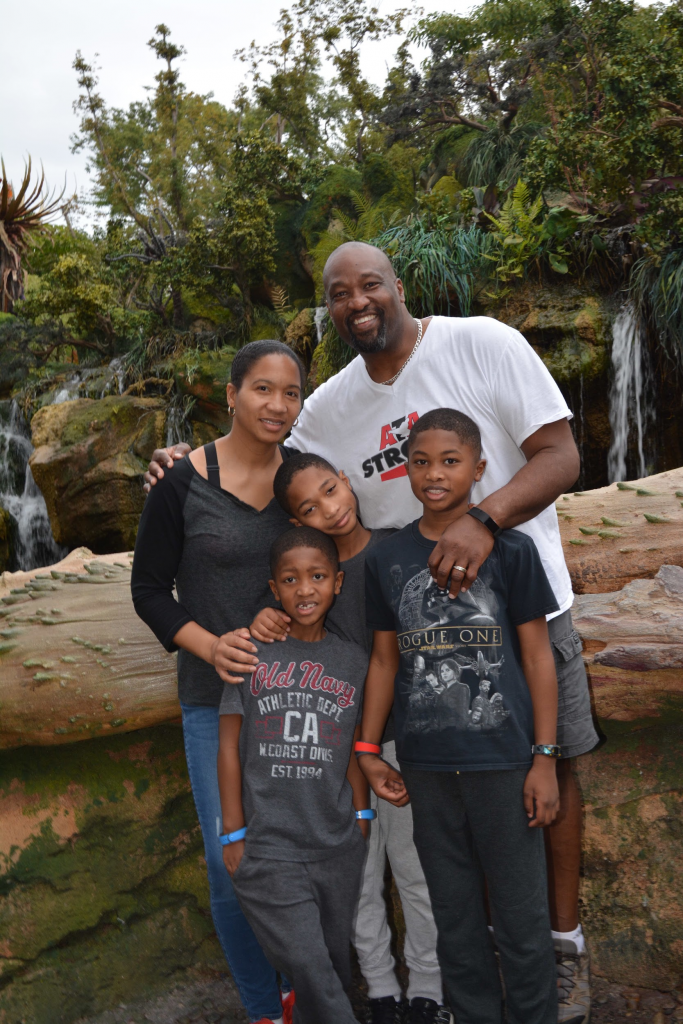 The Sims family home base is in the Atlanta area, but they spend over of 100 days and nights each year touring the country. Tia uses the travel to enhance the boy's home-school education. The whole family loves the space and flexibility that RV travels gives the family. Soulful RV Family are family spokesmen for Go RVing and have been featured in their videos and TV commercials.They blog  for Go RVing's scenic blog, FMCA and other RV and camping outlets. Their current RV is a 2015 Newmar Dutchstar.
You can follow their adventures at their blog,  www.soulfulrvfamily.com