Turtle Beach Campground
Scroll to the bottom of the page to watch the Turtle Beach Campground video!
Turtle Beach Campground is a special place located in Sarasota County, FL on the Siesta Key. This campground is one of the only campgrounds that has direct access to a beach, Siesta Beach. This beach has been rated by Trip Advisor as a No. 1 on the Gulf Coast. There is also access to Siesta Village, where campers can take in a movie, shop and find restaurant dining. Both of these sites are reachable by a free shuttle from the campsite.
However, there is one thing the campsite has that most campsites do not: turtles. Every year from about May 1 to October 31, new turtles are born and make their way to the sea. Other turtles return to the beach area to lay their eggs for future seasons. Seeing these turtles in their natural environment is a unique experience and it is free to all Turtle Beach Campers at Turtle Beach.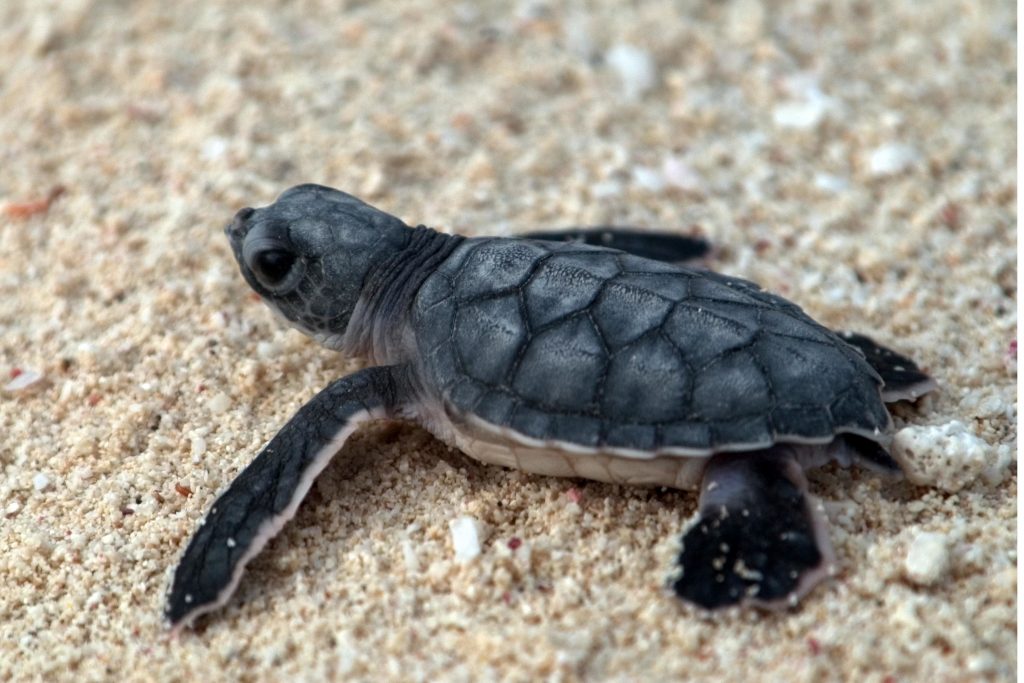 This campsite is suitable for both RV camping and tent camping. The campsite is very modern featuring showers, bathrooms and even free internet. The camp is tree-lined which makes for very shady campsites. Picnic tables are available and feature hibachis for guests to use. Most picnic areas are lined on the ground with crushed shells which makes a comfortable area to walk and sit. Coin-operated laundry facilities are also available for campers to use. Turtle Beach provides a camp host for campers to provide any needed information. There is even a drink vending machine.
Each campsite includes 20/30/50 amp electrical service, water and sewer hookups at each site for RV Camping. RV users will find each campsite provides a good base to set up your RV, whether it features modern equipment or an older RV with just the basics. The campground limits each campsite to six guests. So, if you are in a group, you will need to plan for more than one site.
Turtle Beach has lots to do on-site. Besides the beach and Siesta Village, there are ample fishing opportunities near camp. Both deep sea and bridge casting opportunities are available. The camp has a kayak launching area for those who want to explore the water areas closeup. There are bicycle and hiking trails throughout the Key Siesta area. There is a playground for the kids to explore. And, if horseshoes is your game, there is are several horseshoe pits for guests to try out. Other grassy areas are open, so as to make a great place for soccer, volleyball, or croquet.
Reservations can be made 24 hours a day here at Turtle Beach's online website. Reservations are now accepted up to 12 months in advance. Credit cards are accepted and full payment is expected at the time of reservation. Quiet time at the camp is from 11 pm to 7 am and it is expected that no vehicles will arrive at camp during this time. The camp is accessed by a gate that requires a card which is sent once the reservation is made. One vehicle is allowed at each campsite. No campfires are permitted, and the only animals permitted are service animals.
For more information, visit the Turtle Beach Campground website or call 941.861.2267.
For more information on the Turtle Beach Campground check out their webpage.  For RVing and RV Travel blogs, please visit our website blog. For our upcoming RV Shows check out our Show Homepage.
Please make sure to subscribe to our YouTube channel, FRVTA, for more videos on our amazing member Florida RV Resorts, State Parks, Attractions, Multi-Dealer RV Shows, and the annual Supershow!