Meet Our Guest Presenter: Tara Sage
Hi, I'm Tara Sage.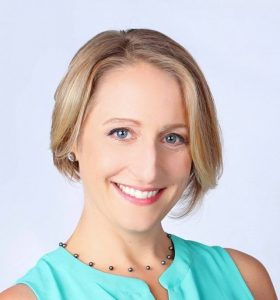 I am delighted to be returning for the second consecutive year as a seminar leader at the Florida RV Supershow in Tampa.
Unlike others who will be at your service from the seminar stage, I am not an expert in RV mechanics, I have nothing to add to a conversation about tire pressure, and I'm not a seasoned RV industry professional.
Since 2004, my work has been in helping people live their dreams and create a life and business they don't need a vacation from. The title of the seminar I'll be leading at the Supershow is Nomadic Living: How to Break the Boundaries to Getting on the Road & Live Nomadically for a Month, a Season, a Year, or Forever.
Truth be told, after decades of feeling like I was being asked to fit into a mold that simply didn't fit (from the 9-5 job to status quo norms, to the expectations of parents, teachers, bosses, even friends) I was determined, not only to serve others in this way but to also realize my own dreams.
Out of college, with a Bachelor's in Psychology, I became a behavior modification therapist at an inpatient psychiatric hospital, and then I worked as part of an addiction treatment research team at Brown University. Neither was the right fit for me. I was so eager to apply what I knew about therapeutic intervention models and client needs assessment, to help people truly thrive and live life on their own terms. I went on to get a Master's Degree in Holistic Leadership and earned a coach-training certificate.
Knowing that I couldn't live my entire life in one location, I longed to do meaningful work while also having the freedom to travel when and where I please. By design, from day one in my business, I created it to be location-independent. I worked with clients remotely – even if they lived in the same city! Back then, Smartphones weren't in every pocket, the Internet was not accessible everywhere, Internet marketing wasn't mainstream, and the term 'digital nomad' had not even been coined yet.
As a digital nomad, I've been able to build my business from wherever I am, making the world my office and busting the myth that home is a zip code. I teach from experience, and over the years, I have had the honor of serving thousands from around the world to go beyond striving and wishing, and "someday-ing", to create a life they truly can't wait to get up and out of bed for in the morning.
In my seminar, I'll be sharing the real-life story of becoming a full-time RV nomad, traveling and exploring the US with my partner, Carl, and our dog, Cosmo. The seminar will also address the everyday issues and lifestyle decisions that need to be made in order to make the journey your own.
Life is short.  Whatever your dreams may be, don't wait. It is time for you to start living your dreams, now.
I will be presenting daily at 10 am, January 15-19, 2020, in the seminar hall. Hope to see you there!
Tara Sage, M.A., a professional speaker, coach, nomad, author, and location-independent entrepreneur, is CEO & Founder of Tara Sage, Inc. In business since 2004, she supports clients and audiences alike in creating a life and business they don't need a vacation from. In addition to serving individual clients, Tara also partners with RV dealerships to help them capitalize on the growing trend of location-independent lifestyles, providing nomadic living support directly to the consumer. To learn more, visit www.tarasagecoaching.com and www.nomadicliving101.com (for individuals), www.rvpartnerships.com (for dealerships) for all the details and to get started.